We would like to introduce throw blankets and rustic area rugs from Western Ukraine. This part of our country is well known for its deep rooted and strong traditions. Its craftsmen skills were ardently kept and improved from generation to generation.
Carpathian handmade wool carpets are definitely worth attention for their proper and natural quality. Besides, they may be customized and versatile in size, colour, pattern making each single item unique. Our plaids and throws reflect various preferences and can be performed in soft or brighter colours, fluffy or not. So you could definitely choose something to find its place at your home. They look gorgeous adding a peculiar vibe of freshness of crystal clean Carpathian nature to your room and everyday life.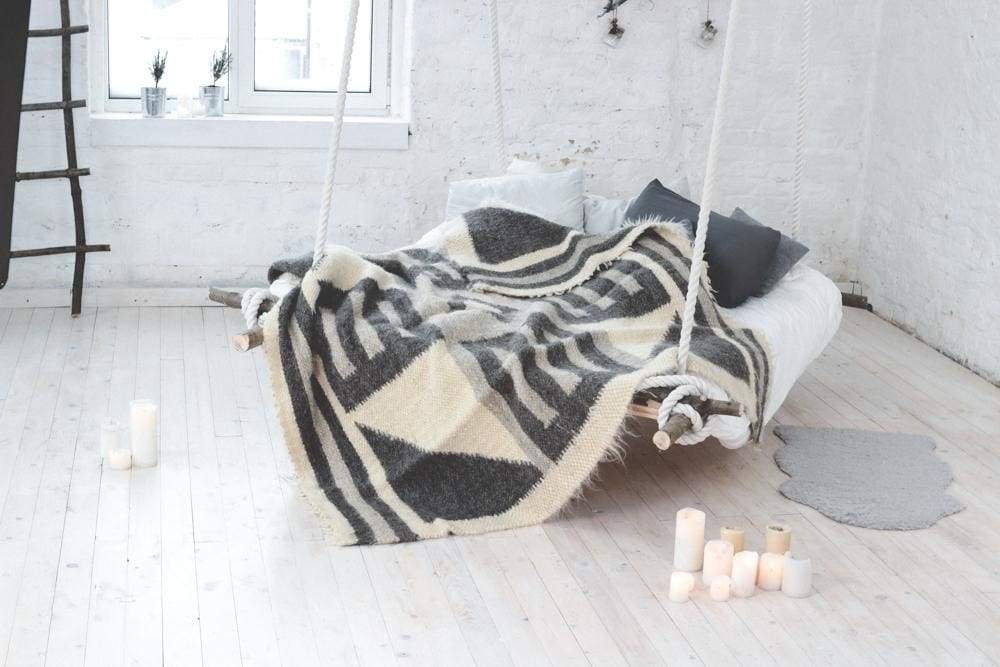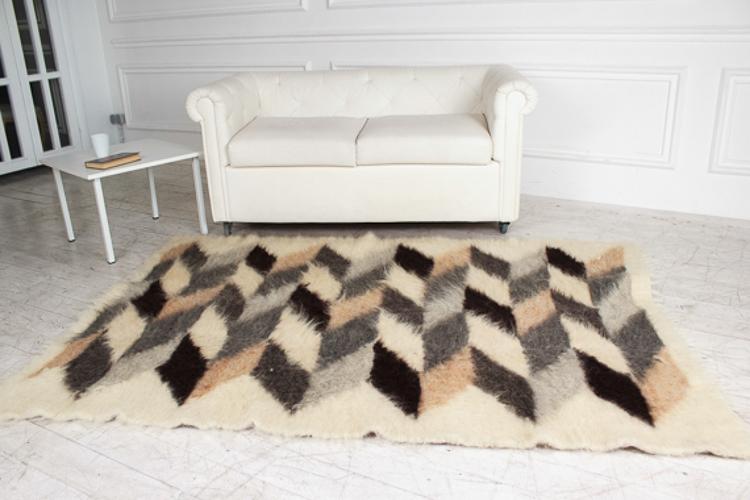 Why are woven throw blankets and wool rugs sought for?
When compared to synthetic fibers, wool has lots of advantages.
It is strong and long lasting

This material is more hygienic: it does not electrify easily and that means that it accumulates dust less

Sheep wool is ecologically friendly and is taken from the animals without harming them. Cutting it off is a necessary step in the sheep care

Bedroom rugs are soft to touch and pleasant to walk barefoot

Woolen things are hypoallergenic and care for your sensitive skin

You may let your baby crawl around or play on the carpet without any fear to get cold on the floor

Plaid throw blankets warm up perfectly and are ideal to curl up sipping a delicious hot drink in a chilly evening outdoors in the garden or terrace, as well as on the sofa indoors. Besides, such goods possess healing properties thanks to its natural warmth. No wonder, the weather conditions in the Carpathians are not always favourable and sheep have to endure heavy rain and snow

Living room rugs are great for family get-togethers. Just bear in mind that they should be used with care by fireplaces to avoid damaging. Also, remember that rolled chairs and tables can spoil fluffy carpets as long hair can be stuck in the rolls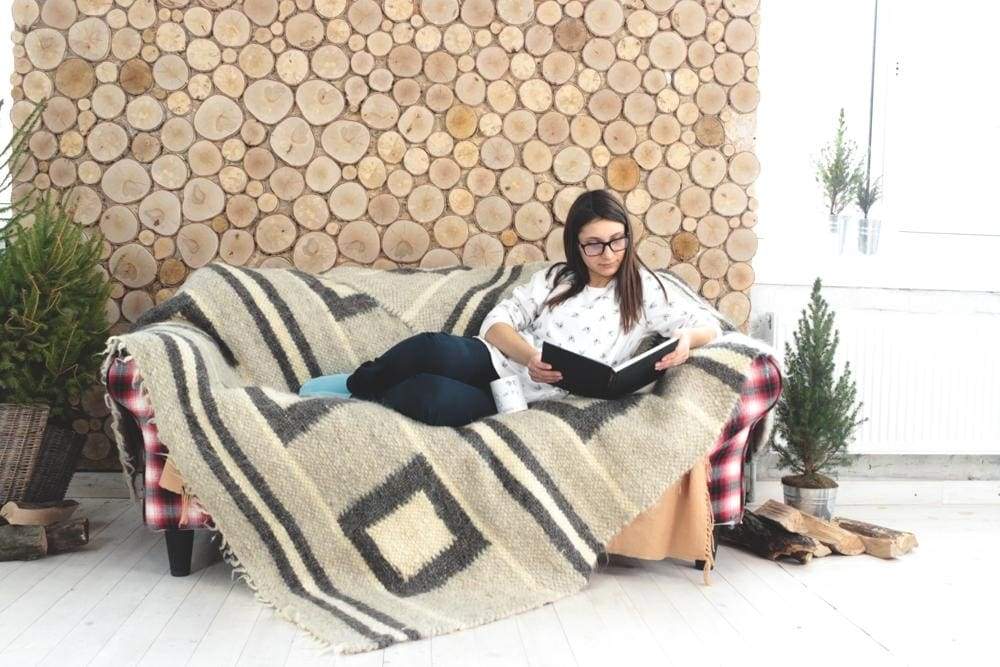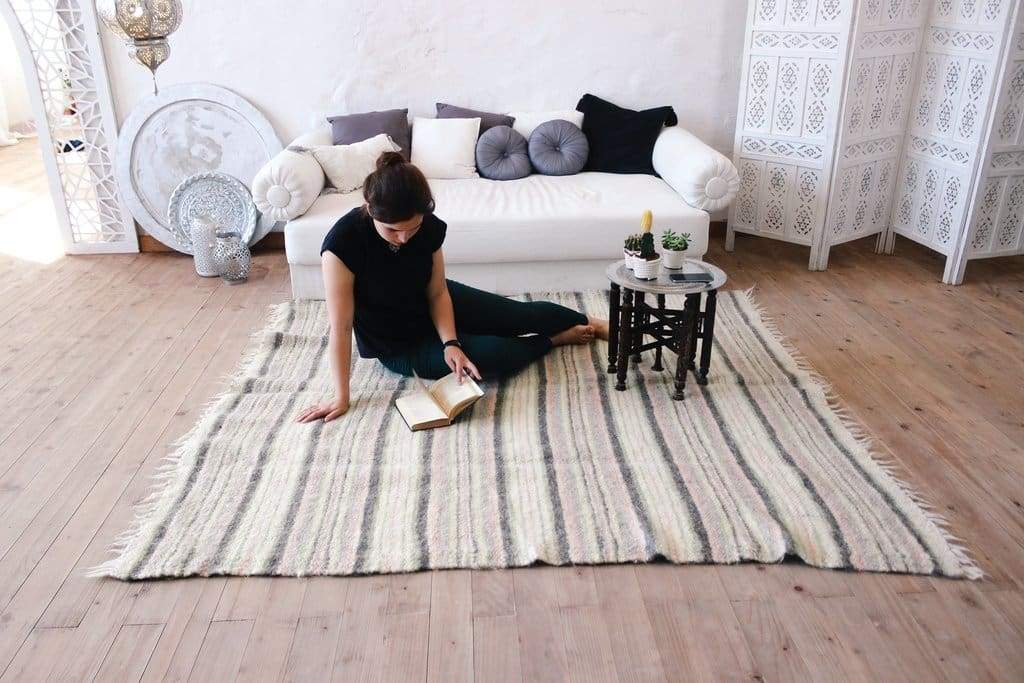 Wool blanket care: tips to make your plaid serve you long
Heavy wool blankets contain lanolin (natural oil) which great property is to resist dirt. So regular vacuuming and shaking are the basic care

Wool does not absorb water quickly, so if you spill it on your carpet, shake it off first and let it get dry in a natural way

Beware that drying with heating gadgets spoils such things

Stains should be removed at once: try to wash it spraying cold water on it, blot and wipe gently with a clean cloth, avoid intensive rubbing

Strong chemicals are not allowed with wool

To remove dry dirt, use a brush for clothes and sweep it away with one-direction moves.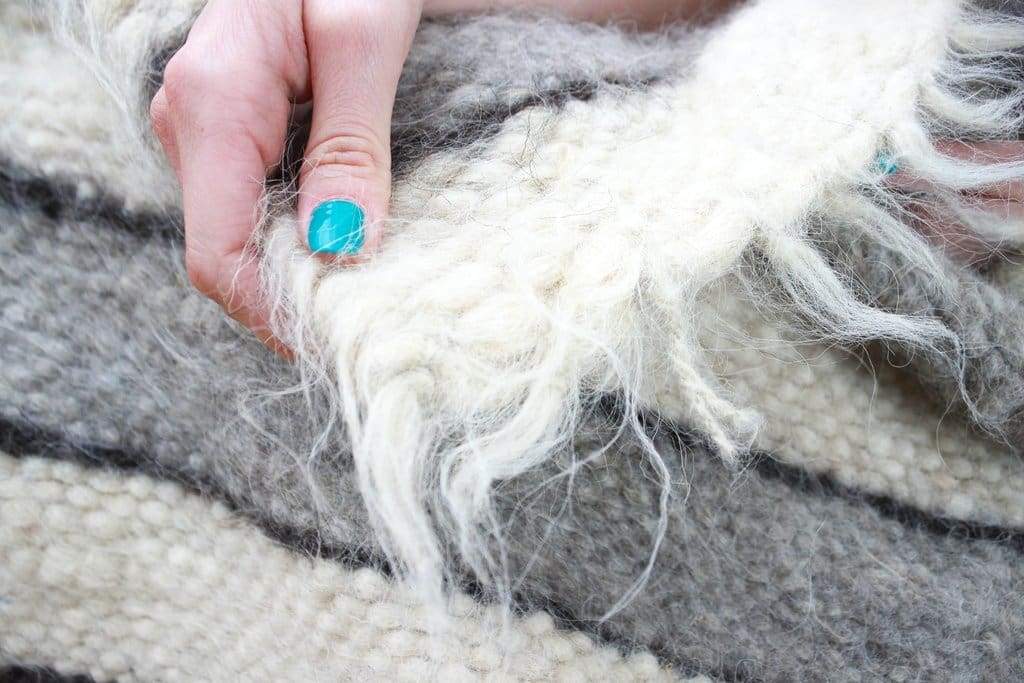 As for wool blanket washing instructions, please pay attention that dry cleaning is preferred to washing. So if you have to do it anyway, let the thing soak in lukewarm or cold water with mild soap or shampoo until they do their job. Rinse and let water flow off.
Wool is sensitive to hot water and spins. It may lose its form and will never gain it again. So better roll the blanket up in towels and let it dry in the open air away from direct sunlight or on the floor. Be sure there is enough air flow to avoid bad smell and fungus. If you are looking how to wash a wool blanket, don't forget that most such items shall not be put in washing machines. Dryers are improper for them as well.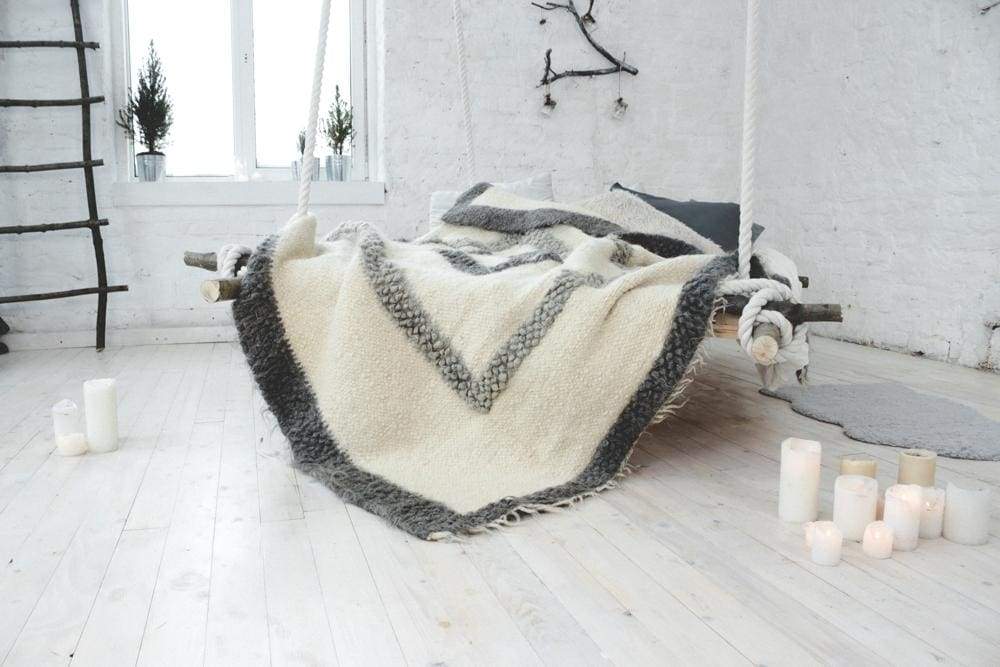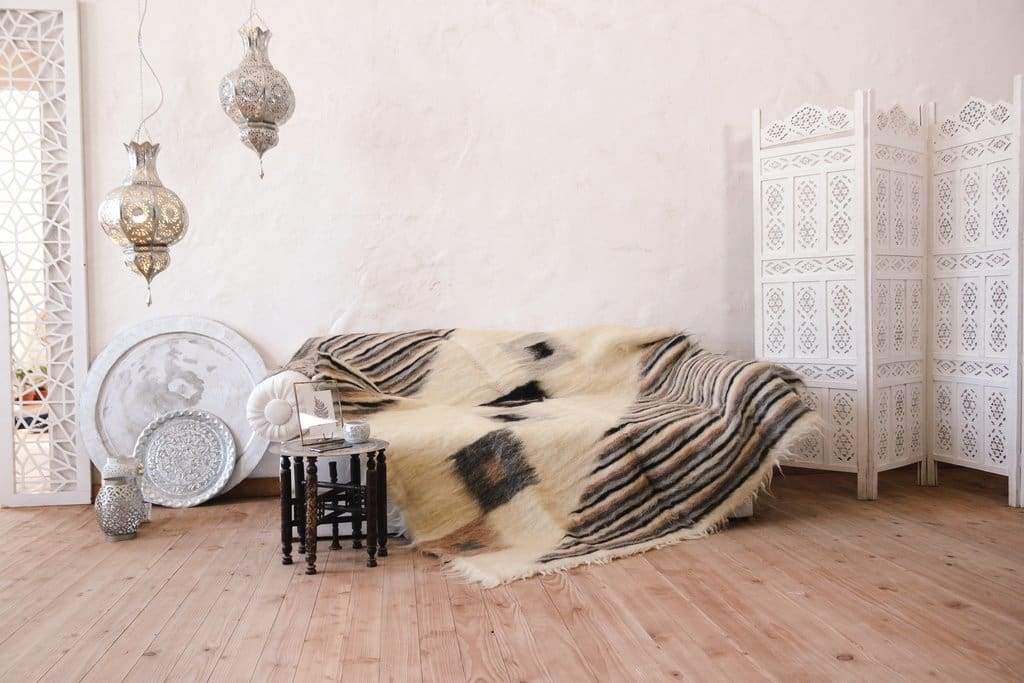 Feel the spirit of the Carpathian Mountains
As appears, handmade wool blankets and rugs are great to have at home. But when it comes to washing it is not that easy: they require a gentle and proper care. You just can't throw the thing into a washer and forget about it until you hear the signal to take it out.
Hopefully, our words of advice are helpful to you. If you are still hesitating though and are afraid to spoil your rug or throw, entrust professionals to do their job. Let your purchase please you for years to come!
Used sources:
http://www.wikihow.com/Clean-a-Wool-Blanket
http://www.interiorstextiles.com/reasons-consider-wool-carpet-home/
https://www.remodelista.com/posts/expert-advice-how-to-clean-woolen-blankets-5-experts-tips-from-sharktoothnyc/
https://www.birchcarpets.co.uk/8-benefits-of-wool-carpets