Items 1-32 of 76
Page
You're currently reading page

1
Items 1-32 of 76
Page
You're currently reading page

1
Stylish earrings – unique crafts for casual looks
When you want to create an original image every day, ear decoration jewelry is a simple and interesting way to achieve this aim.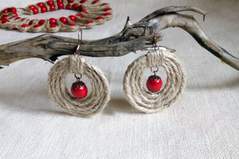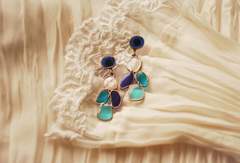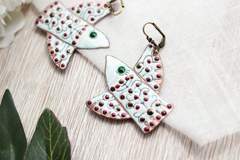 Advanced techniques of clay and enamel calcination, metal processing and utilizing the latest trendy materials will favourably complement your inimitable style.
Tassel drop earrings are an interesting solution to match the newly-fashionable fringe and tassel clothing
Volcanic glass studs enhance the sparkle of your eyes and go well with your outfit in colour
Filigree ceramic earrings display vast imagination and creativity of artisans
Epoxy items include natural floral elements and look extremely delicate and elegant
Medical steel earrings are suitable for those who are allergic to other materials or have just pierced their ears
Bead dangles feature great skills and patience of masters
Choose which ones appeal to you most or experiment with a variety of choice offered by TS. 
Eager to buy enamel earrings?
Don't miss the chance to order unique bijouterie items carefully selected and produced in the best traditions of handmade craftsmanship.
The Three Snails team is always pleased when you look impeccable and are confident in your beauty!