Items 1-32 of 34
Page
You're currently reading page

1
Items 1-32 of 34
Page
You're currently reading page

1
Simple rings for women – follow your passion every day
Bijouterie accessories are perhaps not as imposing as gem and jewelry items yet they are not less spectacular and various.  They are artworks which help their recipients to stay always stylish, modern, and young. These are a great everyday option for noble metals and precious stones and their low price is a great advantage as well. You may stay different whenever you like and adjustable rings are a wonderful solution which fits anyone. They are different in size, form, colour to match any taste.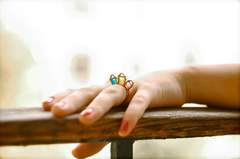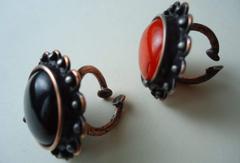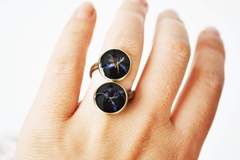 Each item has its own peculiar features:
The epoxy ring often contains something peculiar inside like natural flowers
The cabochon ring displays convex glass which is processed in a special way. Such glass rings look like candies or sea stones where all sharp angles are polished and smoothed with waves for decades or even centuries
Costume jewelry is perfect for fashion mongers and is designed to match the latest trends
The copper ring has magic properties to heal health issues and to protect from evil spirits apart from its aesthetics and style
Eager to order contemporary rings?
Get familiar with the TS selection of handcrafted bijouterie. It is available in many tints and suitable for anyone with a regulated size. Let us know your preference and we will make a custom thing just for you. With worldwide shipping, there is no problem to deliver it to any corner of our big planet.