Items 1-32 of 67
Page
You're currently reading page

1
Items 1-32 of 67
Page
You're currently reading page

1
Handcrafted pendant – summer breeze in your everyday routine
Women just can't do without necklaces and chains which in their turn, look even prettier with extraordinary pendants.
Author techniques and designer solutions beneficially contribute to one's unparallelled style. Floral, animalistic or geometric patterns, tiny or chunky, flat or engraved will suit anyone's liking.
Ceramic pendants are the implementation of advanced technologies of enamelling and calcining which result in interesting and eye-catching colours.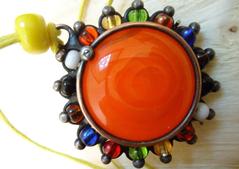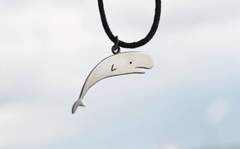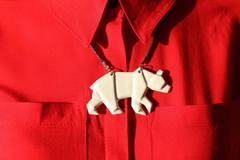 Tribal pendants are carved in a whimsical way and feature artisans' great imagination. They depict customs and traditions of different nations all over the globe and are perfect for those who enjoy history and distant destinations.  
Natural stones framed in handmade silver pendants possess healing properties. 
The variety of materials pleasantly surprise with unexpected decisions. Sterling silver, ostrich shell, enameled copper, epoxy resin with natural flower petals and leaves inside, clay, glass, wood, stones, jute and linen threads, ribbons, laces – what appeals to you best?
Looking where to buy a unique handmade neck bijouterie?
Choose your talisman or just a zest of your ritzy look with Three Snails! To make your image complete, match it with rings or earrings that are available on our site.
All jewelry items are peculiar in their own way and give recipients confidence in their beauty and a flawless sense of style.