Jewelry
Handcrafted jewelry from talented crafters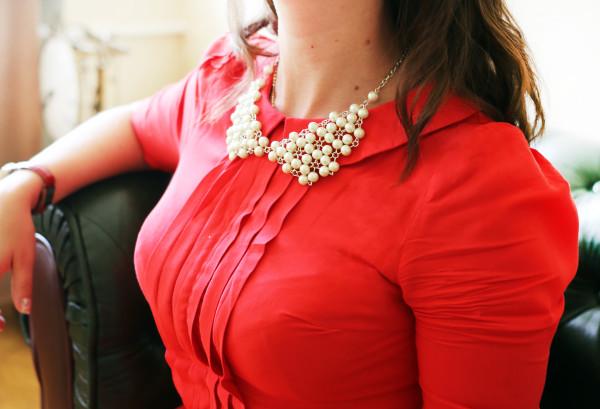 If you decided to refuse wearing manufacturer jewels then you have already made a step ahead! To complement your impeccable taste with marvelous handmade designer jewelry, you can choose what makes your style blossom at our online andmade store Three-Snails. Ukrainian artisans create a huge variety of jewelry of every material to which hand might be pulled. 
Sometimes it even gets kind of weird combinations. However, that's what makes it such a unique accessory. Listen to your inner taste and you'll find exclusive item just for you. We bet that's going to be mutual love!
The beauty of designer jewelry is that it possesses character. Artisan, who created a jewel, endows half of essence to his item. The other half you fill with your spirit when put it on. Varieties of author techniques go-off scale. Designers pull down the barriers of a standard representation of jewellery. They create something that you've never seen before. That's exactly how other people think when you wear custom jewelry. It makes one feel its uniqueness! Here you can find jewelry of silver, stone, textile, wood, glass, clay, and even wool! Artisans create items of high-quality materials, because the reputation and the result are important. Experience your choices!
Amazing handmade rings, necklaces, bracelets,

 earrings benefits:
To show your individual taste you don't need to spend a lot of time in front of the mirror changing your clothes every minute. It is enough to put on unique handcrafted jewelry that you picked up according to your mood. That is the benefits of handmade accessories.
Unique author's techniques and unpredictably genius designs
Energy, charm and special story of making
High-quality materials provide long lasting service (one day it can become a vintage jewelry
Handmade jewelry item is the most precious and meaningful gift
HOW and WHEN to wear silver, beaded, leather jewelry
If you directly follow these several tips, you won't ever mess your image up by making mistakes. Anyway, these advises are general, so you can use imagination to improve your look. Get inspired with these suggestions and find your own way of style.
Notable, glamorous, chunky, bright jewelry wear for parties and night-outs
Choose jewelry by the color of your outfit, or create contrasts
Wear small elegant jewelry in casual life, they will still look outstanding
Buy online hand crafted jewellery at Three Snails 
To purchase unique designer handmade jewelry you don't have to make huge efforts. For your convenience, we provide international payment system and fast delivery. More details find here.
When you get your order don't forget to write us your feedback. Let us know how you feel with our goods and our work!
To look unique and perfect every time - buy Three Snails handmade jewelry online.