"The game is like a large bright window which conveys the world of imagination and surrounding world knowing to the child's spiritual world. The game is like a spark that lights the flame of curiosity."
Basil Sukhomlinsky
We don't always have time even to think about playing games with our kids. Always finding several excuses: too much work, lack of time, personal space… We have found some interesting Ukrainian folk games which will bring fun and joy into your family life.
Ukrainians used to read the kind of short rhymes to the babies while changing their clothes, cradling. They are called "potishky". Babies are amused with such kind of games. Moreover the child gets the ability to talk faster, listening to the human speech addressed to them personally. Playing with hands, fingers develops the movement skills having a massage effect.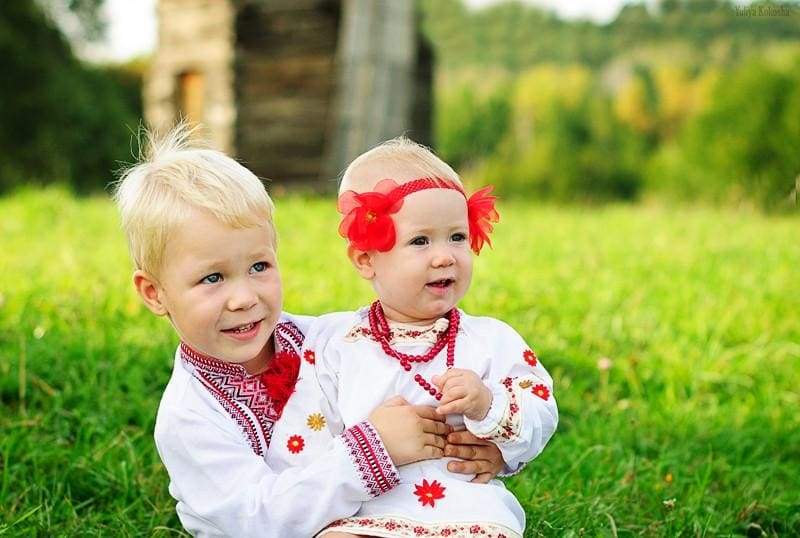 One of the examples is "Kuiy chobitok" or to shoe a boot. Holding the baby mother taps at its feet with her finger saying:
Kuyu kuyu chobitok,
Podai babo molotok,
Yak ne dasy molotka,
Ne pidkuyu chobitka.
Another one is called "chuky chuky". Holding the baby with both hands mother lightly takes it up and down:
Oh chuk, chuky-chuk,
Nalovyv did shchuk,
Baba navaryla,
Dida nakormyla.
In Ukrainian believes it was forbidden to raise a baby above themselves. As it was thought to get serious illness or die.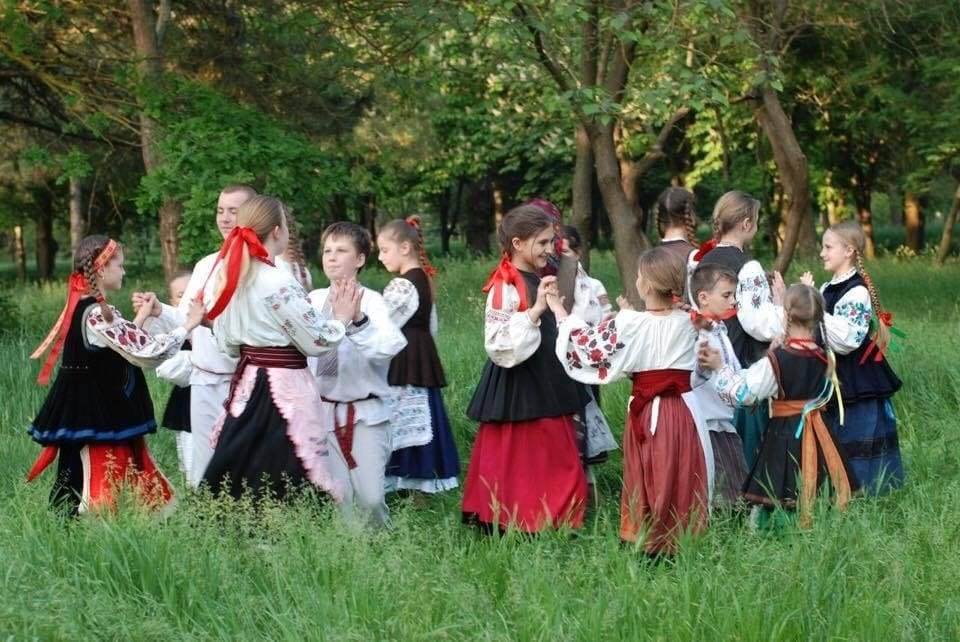 Ukrainian games for kids playing outdoors
 "Cat and mice"
  Children stay in a line, holding each other's waist. The first one is a "Cat", followed by all the "mice"
"Cat" asks:
- Are there a lot of mice in the line?
- Sixty! (but in Ukrainian it sounds kopa)
- Are they afraid of cat?
- No.
- But Cat turns and catch the mouse!
- To hell with him!
After the last phrase "cat" starts to run trying to catch the latest "mouse". When the "cat" catches "mouse", it takes the second place in a line after the "cat".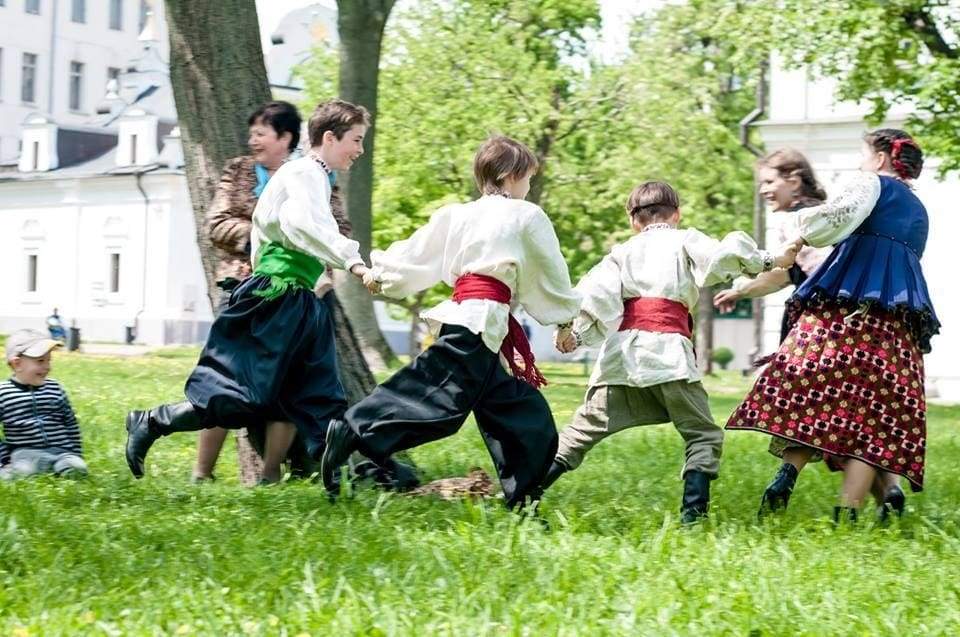 The game is one of the most important means of education. Communication between a parent and a child is a vital thing to feel support. Such games teach children how to behave with others, to communicate, to perform everyday activities and, of course, to dream. Playing with your kids you contribute to a sense of beauty and happy life.