The greatest beauty - maidenly braid. It combines three elements: air, water and ground. It proudly served to put a spell on guys and it also was an object of folk-music lyrics.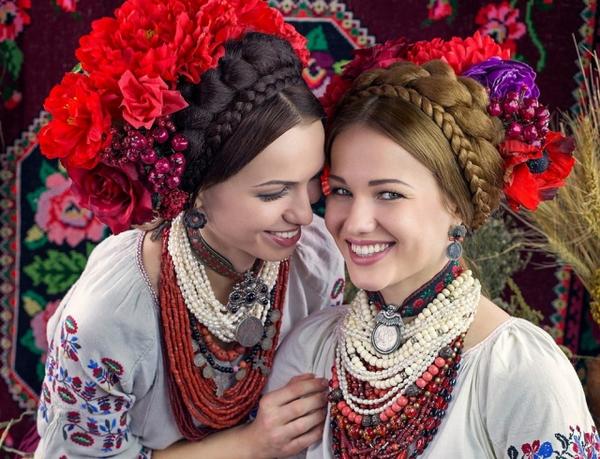 Traditional Ukrainian costume. Girls wearing amazing hairdos with braids and flowers
In Hutsul'shyna (region of Ukraine), as soon as girl was turning 6 years old, her hair was put in braid for the first time. All the braiding process was accompanied with saying for good love fate. So the girl would become loveable for every man, of whom she could choose the one, who would follow her as a fish follows the water.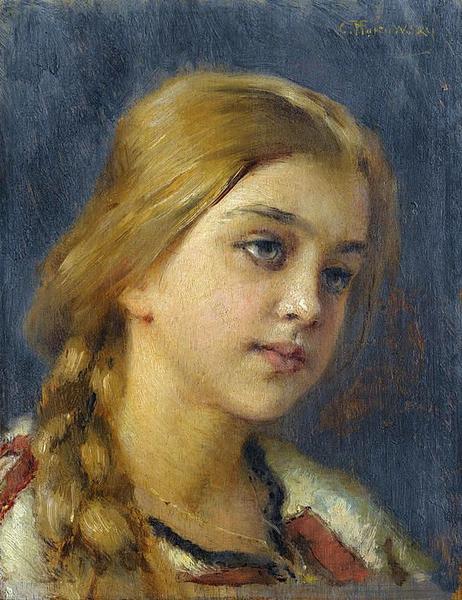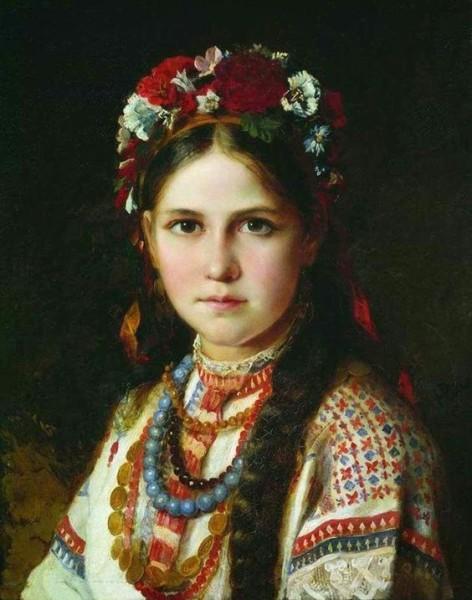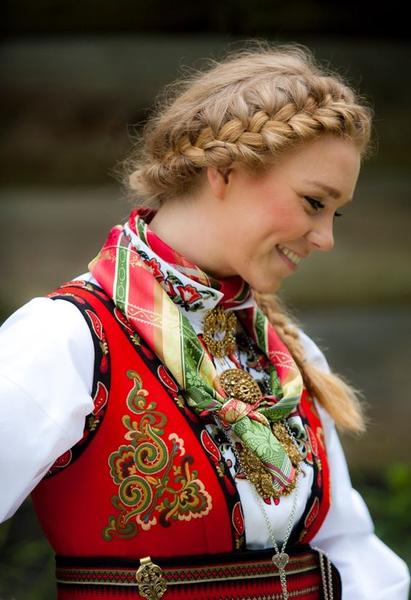 Girls cherished their braid, decorating it with various fragrant herbs. Braid has always been considered a symbol of virginity and innocence. Women still use a technique of decorating their hairdo with wildflowers, especially for the wedding.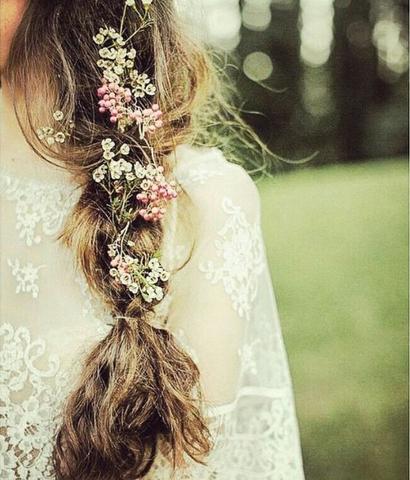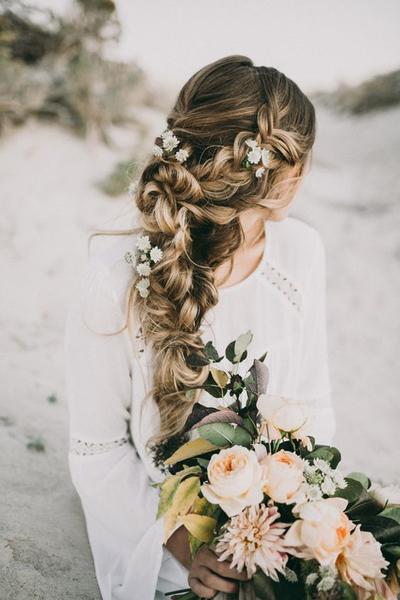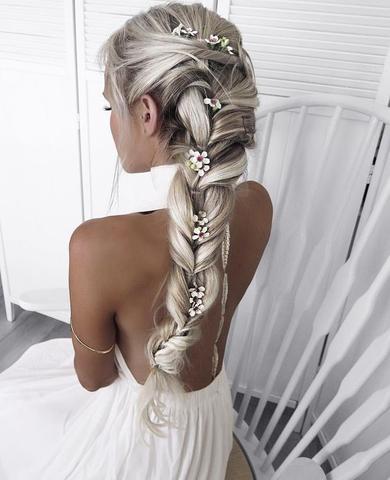 In Ukrainian folk songs, exist a common image of a girl, who walks in anguish with loose hair. It was a hint that she lost her virginity, and for that reason, nobody will take her as wife.
Only a young virgin girl had a right to wear a braid. Woman were strictly prohibited to do that. Hair braid was cut during the wedding. That was quite a ritual.
First, who took one's hair out of girl's braids was always her elder brother. Ethnologists believe that this ancient tradition lays from pre-Christian times, when marriages between same genus was a usual thing
Braid and flower headband was a classic combination in a hairdo for young Ukrainian girls. Cutting the braid off before the wedding meant a rejection of all the vagaries that she was allowed when she lived in her father's house and complete conformity to her husband. Modern girl is wearing two braids and a flower headband. Immortal elements of Ukrainian girl traditional costume.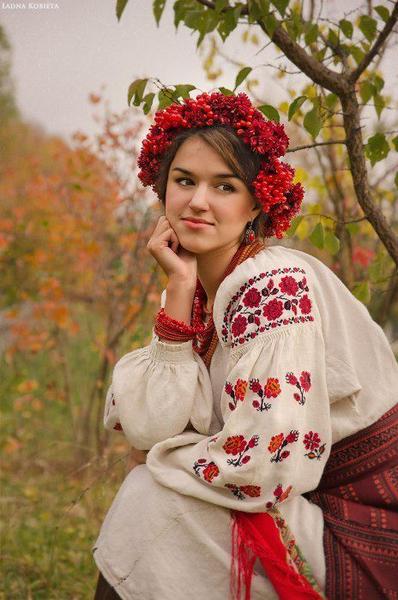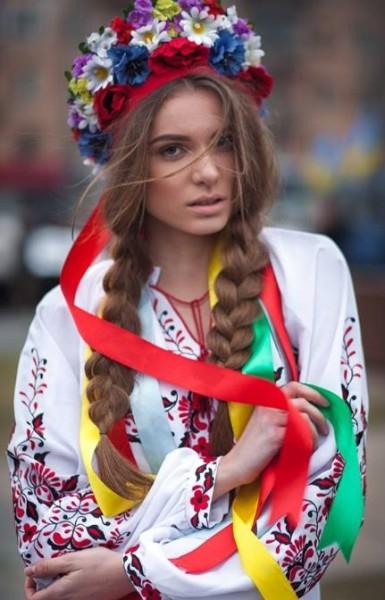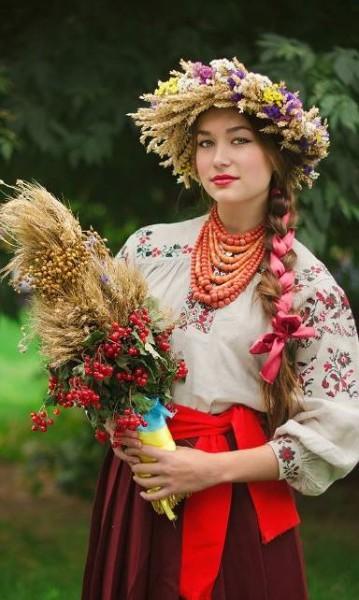 Often the hair has been taken out of the braid, and a woman never had a right to wear a braid again. Hair was hidden under the kerchief, and woman had to wear it like that for life. This Christian tradition comes from the Letter of Apostle Paul, where he says that the unmarried girl has no other authority over her, except God. Once she is married, that authority goes to her husband. And the kerchief symbolizes man's authority.
There was a tradition, when during the wedding a girl takes of her kerchief and tramples it underfoot three times. After that, a husband or a mother-in-law puts on a kerchief on girl's head for one last time and forever. It was considered a great sin for a married woman to go out without a kerchief. People said that sin shines with a braid against the sun.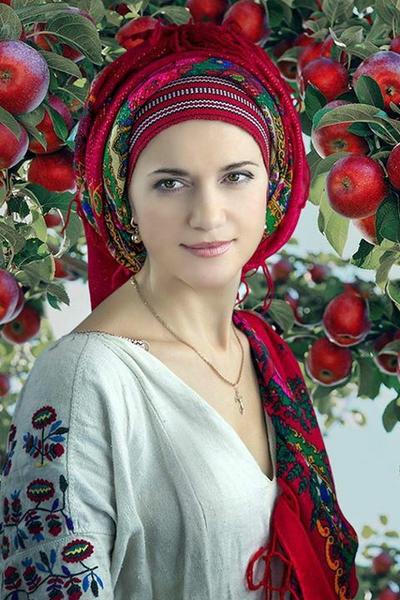 Ukrainian traditions glorify girl's beauty, but the fact that Ukrainian woman had to have willpower to be revered, respected and admired passes over in silence. Perhaps that is why Ukrainian women are considered most beautiful and soulful. We are patient, kind, sincere, hardworking. We are able to love like no other, from the bottom of a heart. We go through hell and high water with beloved one.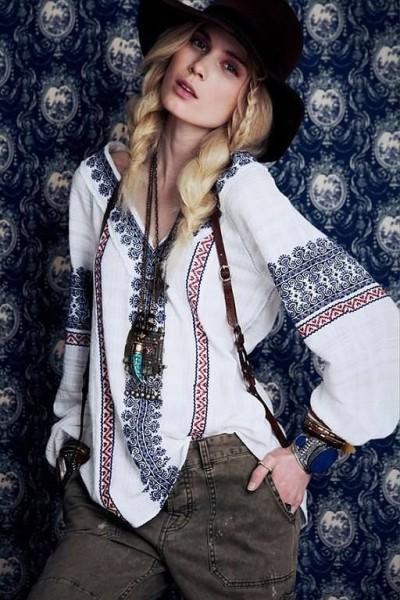 Used photos:
pinterest.com