This doll is the incarnation of female power, which is in wisdom, the inner call to protect the family. And even it sounds mysteriously; the Ukrainian motanka establishes a link between generations. It is believed to be a sacramental symbol, passing on a branch of the genus to protect from evil, for health and welfare... So, if you inherit the motanka, be sure that all the energies of the family are now protecting your home.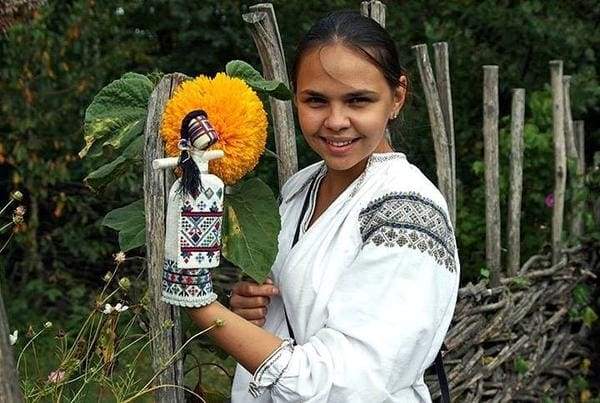 Require special attitude and respect
To interpret every detail and the process of creating a doll is necessary to ensure that the positive energy of the wardrobe won't work against us.
•   It is not an accident that motankas don't have faces. Because this is not only a toy, though, mothers screwed it up as a toy for their children, and even then it brought up. Our ancestors believed that a figurine with human features could have the soul, therefore mouth and especially eyes were not depicted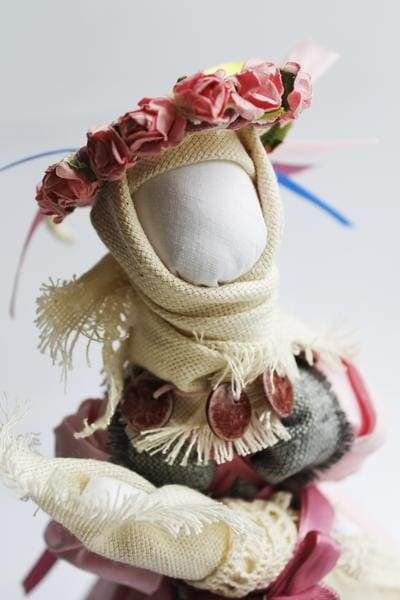 Author Natalia Mosenko
If you decide to create the handmade doll, then do it at one time. Because tomorrow you will have a different mood, and all that has been done before will cross out and lose its strength
As a material, select pieces of fabric from your favorite happy clothes. Enhance the positive energy of the doll-guard
It is created by winding without the use of seams and is not pierced with a needle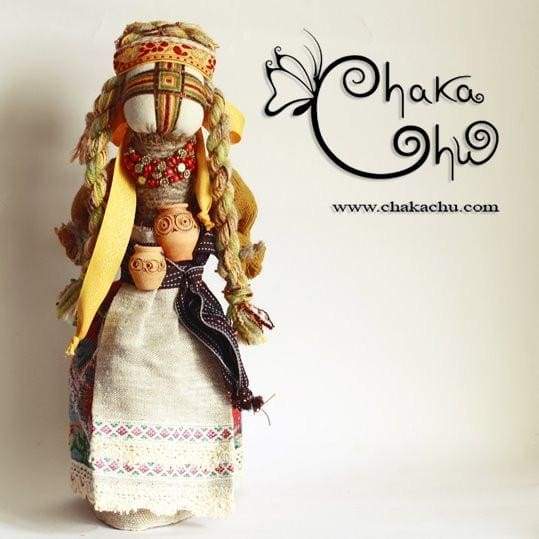 •   Every detail has its meaning. The threads were wound in the direction of the Sun (from east to west), in a spiral way (the symbol of infinity of spiritual life). At the same time, people wished that person for whom she was made would be happy and healthy.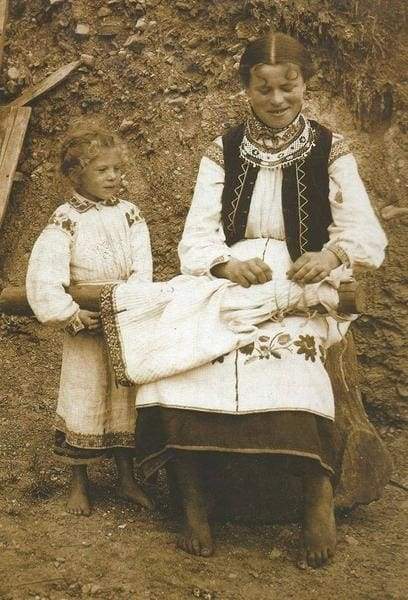 •   All items of Ukrainian talisman's clothes are symbolic: the skirt represents the earth; the shirt - three times: past, present and future; headdress - cap, ribbon or scarf - connection with the sky.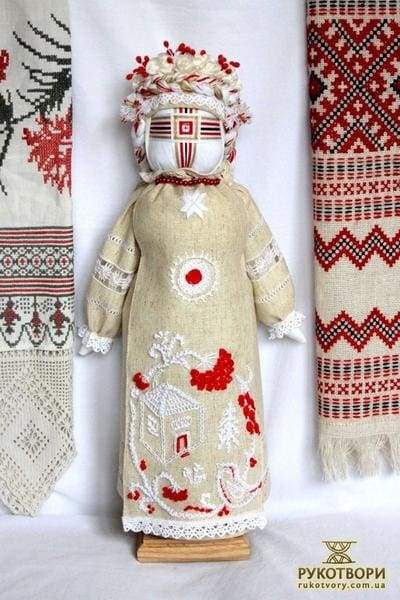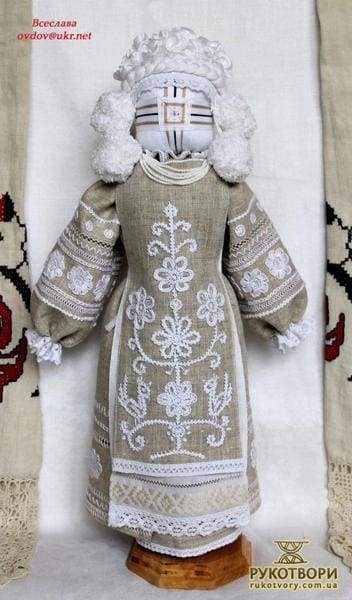 Author Okasana Vdovichenko
It is necessary to make a motanka in a "good" period (better in winter). Unsuccessful times were holidays and days off, as well as Wednesday and Friday (in these days, handiwork was considered as a sin).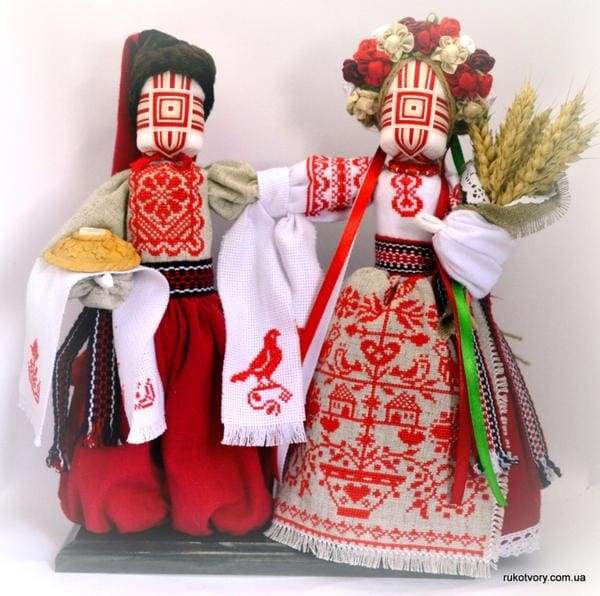 Author Valentina Vasilyeva
It is believed that this folk obereg establishes a connection between the living and the unborn. Therefore, there was the prominent place for motanka among embroidered towels and shirts in the girl's chest. It was worn as a bride in a wreath and it was necessary to create the bridegroom – there had to be a couple. Immediately after the marriage, people were playing with these puppets - it was thought that these way children would soon be born.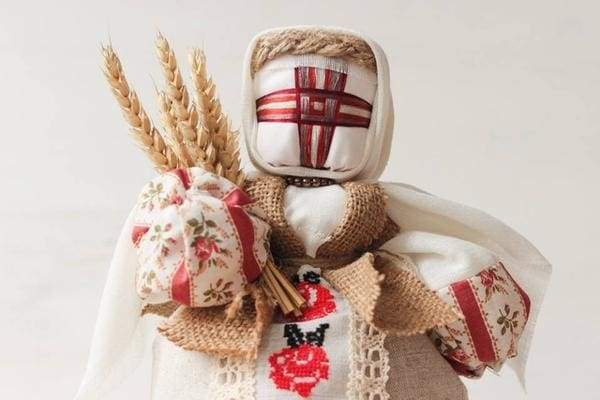 Author Tatiana Voitsitska
There were three types of motanka: the baby, the woman-goddess, the bride
Grandma-guard helped to protect family prosperity. People put coins, grain, and wool inside the dolls to save home heat, get good wool sheep and money.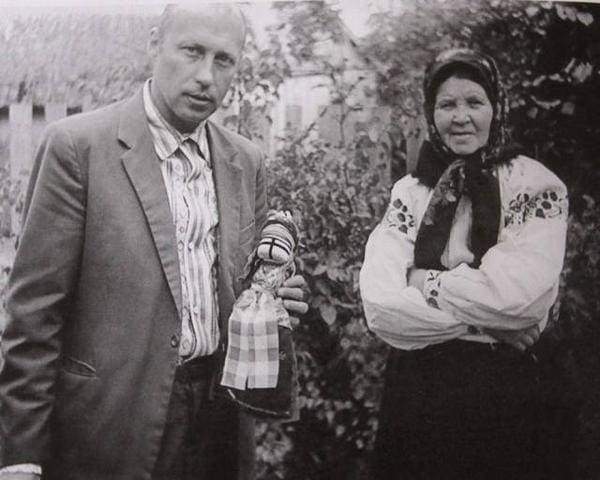 The magic rituals are associated with the motanka, which were carried out in antiquity, are quite likely to be used in the agrarian culture. The image of a young girl symbolizes fertility and life in some villages of Poltava region, Cherkasy region and Kyiv region. While the image of the doll-mother "The Virgin" prevails in other villages in these regions.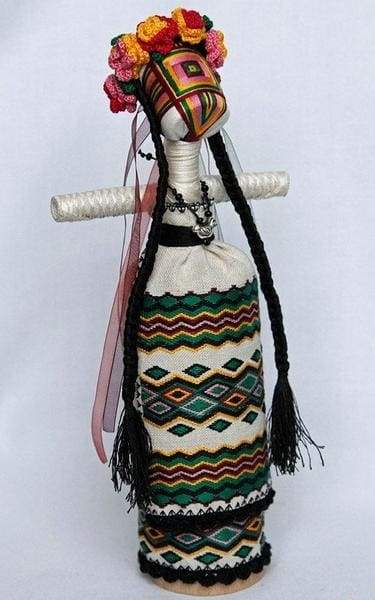 Authors Katrichenko sisters
Puppets of the Middle Dnieper are decorative, vivid, colorful, have a pagan little mysterious look. The cross on the face is a rainbow symbol, so it is made of bright threads. The face is a solar sign of the sun. All vertical lines are related to men, all horizontal lines are related to female.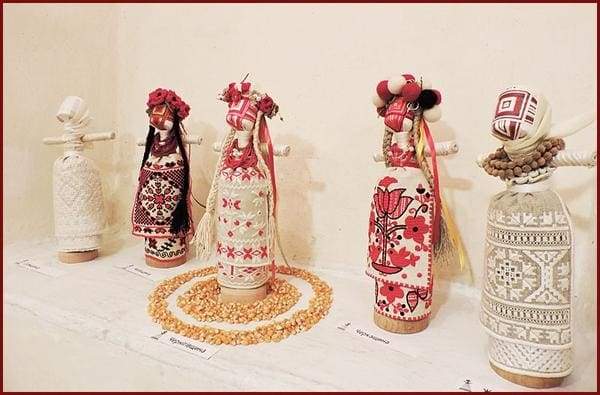 Authors Katrichenko sisters
Every doll is created with a certain purpose, in the hands of every artisan it has special power and symbols. However, the motanka has a unique feature - it managed to preserve its image, which is more than 1000 years old!
But do puppets live easily in the modern world?
Only in recent years Ukrainians have finally get interested in it. Masters and creative people began to introduce society more deeply with the our ancient symbol, preparing master classes, presenting them at fairs and spreading this art as old as world in social networks in every way.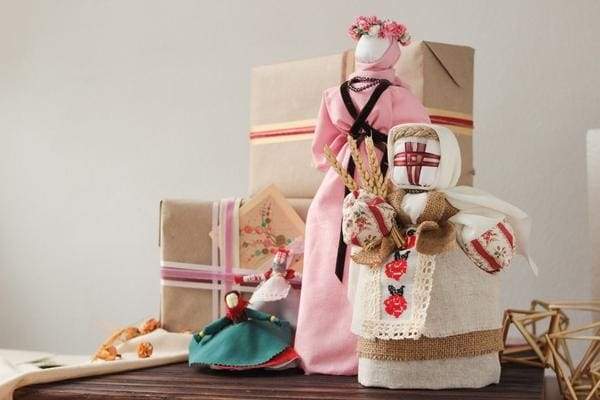 Today, the motanka becomes a decorative element in our homes, it is chosen as a gift for relatives. After all, rich embroidery and decoration of motanka's clothes, variation in regional features, general stylistics and tradition that breathes in every curvy fabric made their beautiful work. However, only a small percentage of people in their subconscious minds think it has a power.
And now, a sad example why every craft and tradition should be preserved. Those who were in Kyiv on the Andriivsky Descent or went to the souvenir shops saw the souvenir of a matryoshka on the shelves. And although there is a Cossack or a Ukrainian woman depicted and the colors relate to our heart, as if painting and woodworking in Ukraine were always one of the most advanced crafts. However, and those who sell such items, and we that we  who buy it  as a souvenir, and foreigners, to whom we are talking about a matryoshka as a souvenir, which they will take with them as a memory ... maybe memory of Ukraine?!
We ask you to revive the Ukrainian motanka, to clear its holy meaning in the traditions of our ancestors from false stereotypes. If we inspired you to create your generic guard, write to us, ask us how to do it in the right way.
Wrap it as if you are dressing your baby and  place your own photo of  your  «creature»  on our page.
Used sources:
tvoemisto.tv
rukotvory.com.ua
facebook.com
motanka.in.ua
etnoxata.com.ua
aratta-ukraine.com
svit-rosy.net.ua