Mankind has been trying to trace the flow of time since the dawn of history. People followed the sun and the moon noticing the regularity of their cycles and even Robinson Crusoe made cuts on a tree on his uninhabited island to have an idea about days and years he spent there.
No wonder, clocks appeared very early to respond the necessity to know the time. It is difficult to imagine our lives without them now as we must not be late to many places and must be there if not in time but on time at least.
That's why such things are an indispensable part of interior both at home and work: bedroom, living room or office clocks are very popular. If they are made of wood, it is not only modern but ecological as well. Besides, such goods match the furniture perfectly.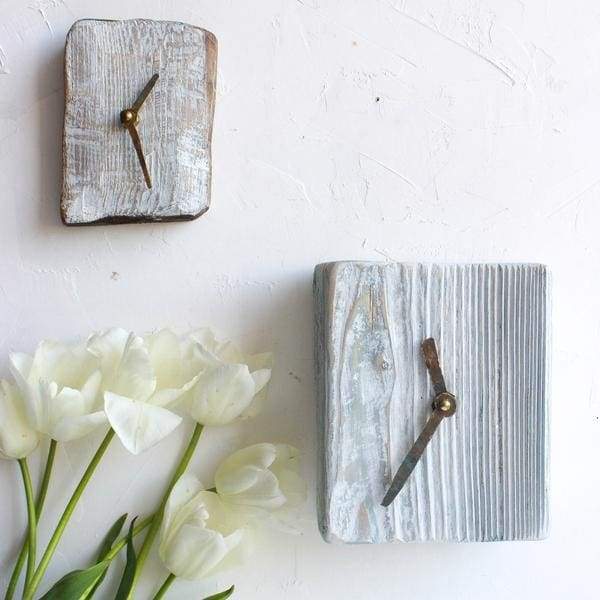 Modern wall clocks: latest trends in the interior design
History knows many clocks varying in styles, forms, materials they are made of in their simplicity or just on the contrary, complicity. At first, they were as simple as being just a stick which told the time throwing its shade in the sun. Then, fanciful massive items performed in carved wood or forging were sought for.
Modern styles appeal to minimalism at home with options of rustic or round wood. Thus, a rustic wood clock is a perfect interior item for stylish people as well as a round wood wall clock. Both of them fulfill their practical and aesthetic tasks completely.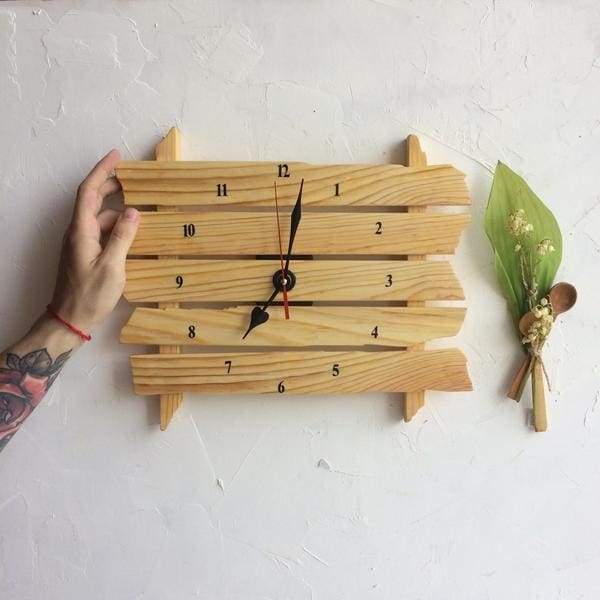 Wooden wall clocks
Cool clocks: add more smiles to your life
Every child faces a problem of staying alone in their room one day. Our way to solve it is to have a four-legged friend all night long guiding their sleep even if there is no one at home for the moment.
We offer cute dog clocks as well as other clocks for decoration for children as well as for dog's lovers. This decision will be good both for nurseries or any other places just if you like pets.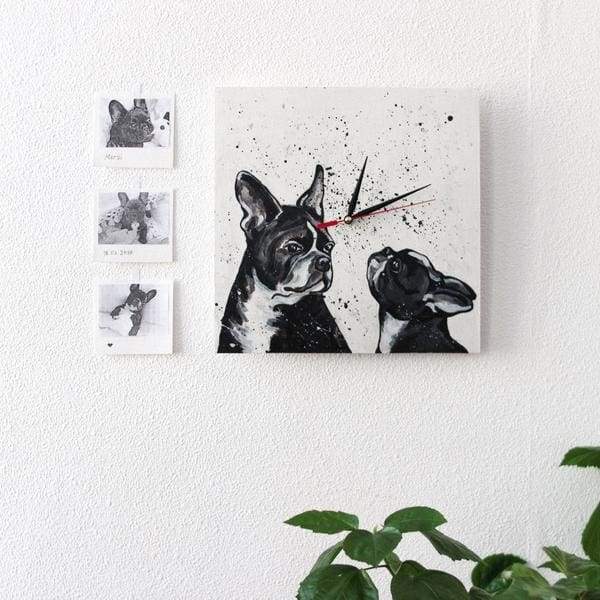 Wooden wall clock "Bulldog", $22.85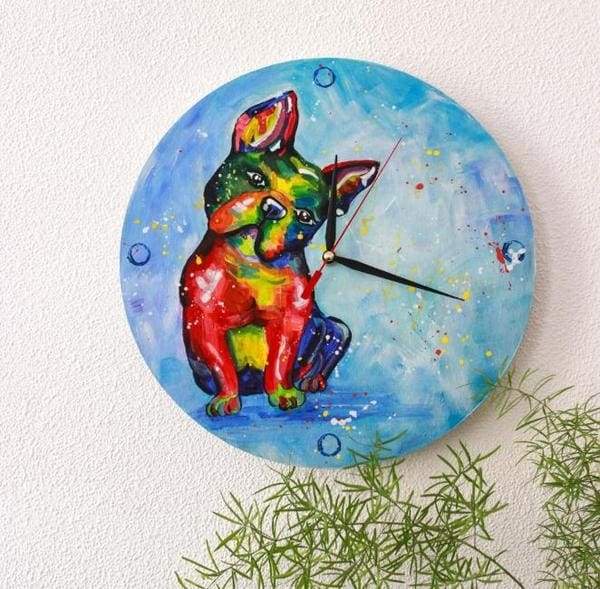 Wood dog clock, $19.85
Table clocks – make your office comfortable
Clocks are necessary not only at home but in the office as well as we spend quite a lot of time there. It is an important luxury segment for business people, so unique and luxury desk clocks are in high demand nowadays and can be a good idea for a gift while mantel clocks will always make anyone's home more comfortable.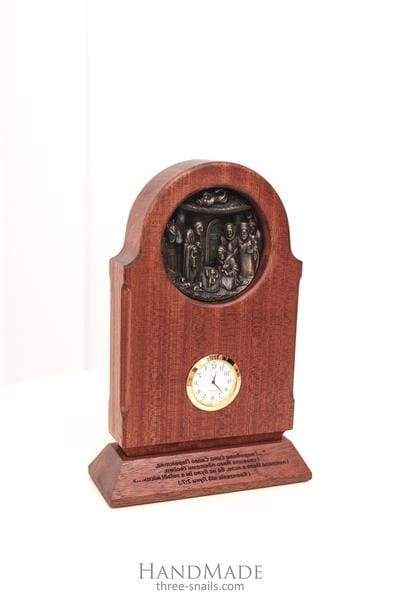 Luxury wooden clock brown, $59.95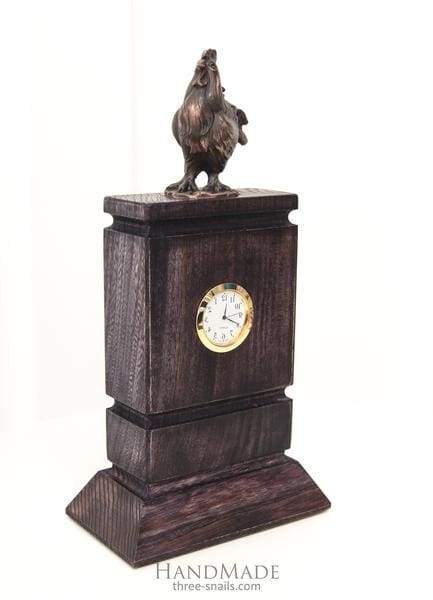 Luxury wooden clock black, $59.95
Handmade wood clocks: feel the warm of one's heart
When somebody makes something with their hands they leave a piece of soul in their creation. The constructive energy of such people is always positive. Please have a look at all assortment in the category in our catalogue and we will be happy if you choose something to please yourself or your dearest people.
We are waiting for your orders!