Tulle outfits is no longer an attribute of a ballet performance, wedding, pre-school or high school prom. That's good news for lovers of this fabric as they do not have to wait for special occasions to put them on. Tulle can be casual enough for the street style, appropriate for the office and quite opulent for a party. Its recipients look in them so light, airy and thus – so feminine which is supposed to be a standard built in their DNA.
Every little girl dreams to become a princess – and this textile is a perfect occasion to do so even in your adult life. The trick is that now it can be matched with a denim jacket, pullover, a cropped top or a t-shirt. As for shoes, it depends upon one's personal preference. Such skirt is obviously most stylish with high heels but if you are the one who does not look back – don't hesitate to put on sneakers for mobility.
The texture allows it to be playful with many layers, folds, riffles. No matter if these clothing items are short, below the knee, or floor-falling, quite fluffy or rather straight, embellished with embroidery patterns or not – they all are admired. As for colours, there is no unanimous opinion either.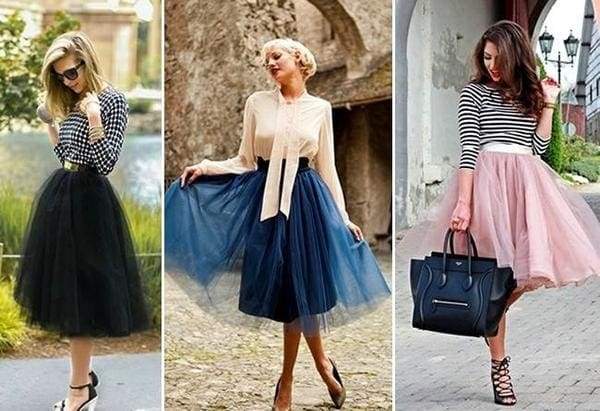 Ballerina skirt: where it comes from
It is not easy to say who were the first to wear this fluffy skirt: maybe, fairies from children's tales and cartoons. This garment is even depicted in the fine arts, say, in Edgar Degas's masterpieces in particular.
The tutu skirt has become extremely popular in 2016 when designers and fashion houses were inspired to create their unique fashion collections: Ralph & Russo, Blugirl, Viktor & Rolf, Carolina Herrera, Antonio Berardi. This outfit has been spotted on many celebrities of the past and the present – and the way the trend is developing – maybe even will still be in demand in the future.
Tulle has not lost its popularity either both down the catwalks or in everyday life. So if you want to look like your favourite star – this is just the right moment. Choose the one who appeals to you best: Marilyn Monroe, Grace Kelly, Sarah Jessica Parker as Carrie Bradshaw, Madonna, Rihanna, Jennifer Lopez, Lauren Conrad, Zoey Deschanel, Olivia Palermo to mention a few.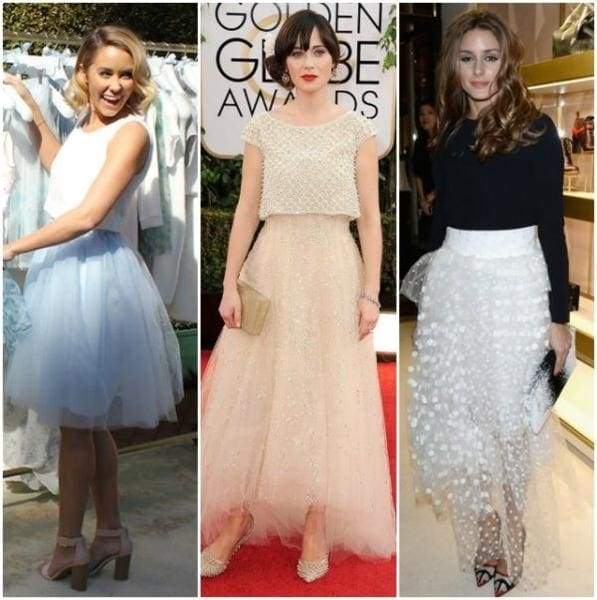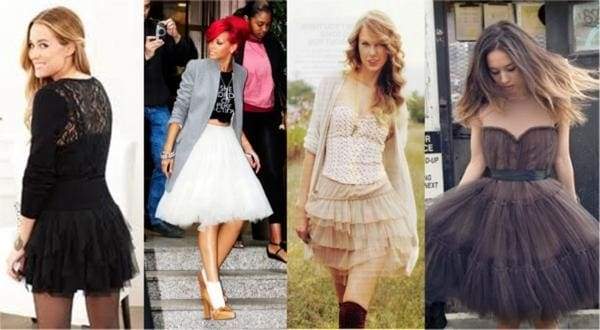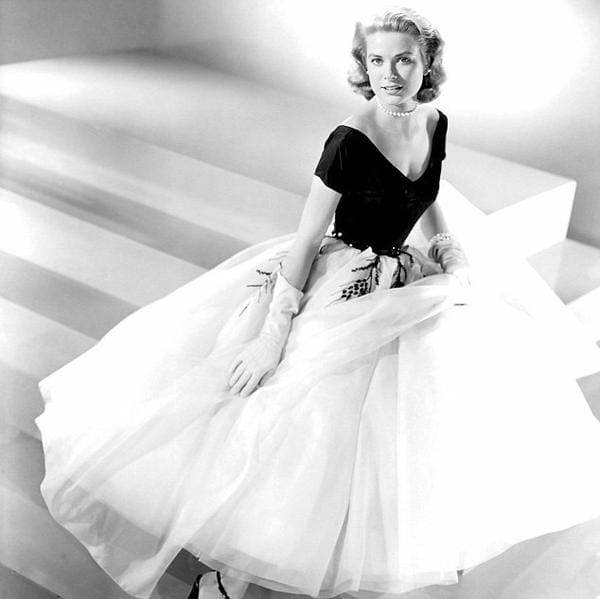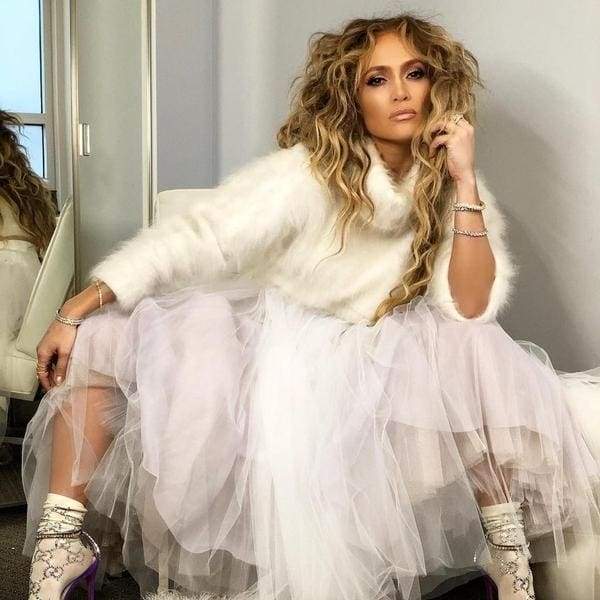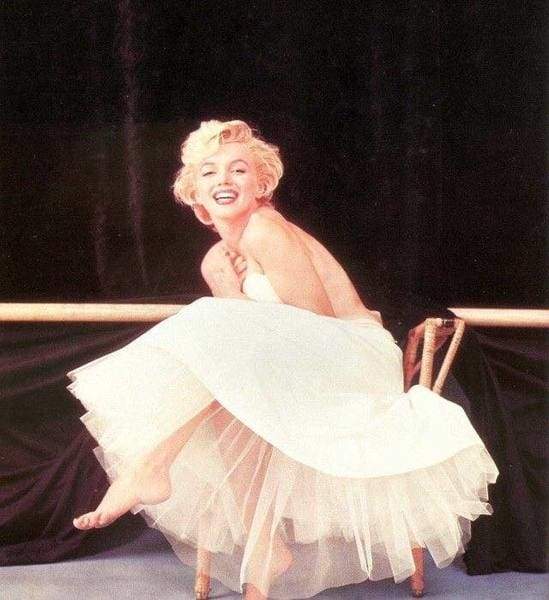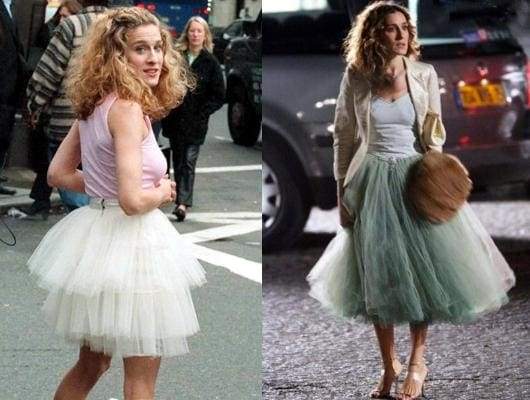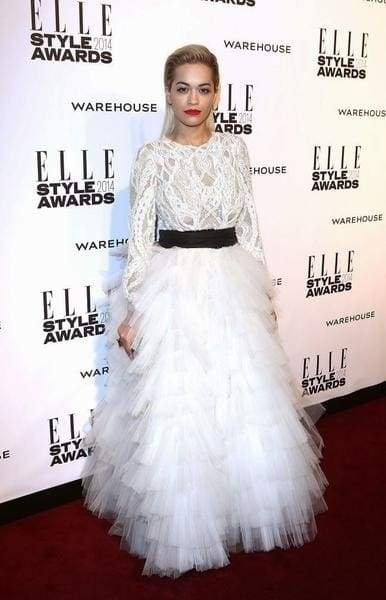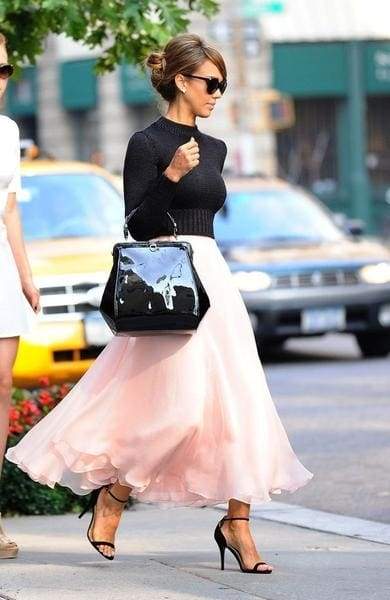 Toddler tutu skirts: response to the latest word in fashion
If a girl is still a child it does not mean that she doesn't have to follow adult trends, especially if her mommy is an ardent fashion monger. Similarly, the mommy would be eager to dress up her princess correspondingly. They both need to look beautiful and it will be just cute if they are simultaneously wearing something of the kind to match.
Our artisans are ready to offer you their best crafts. The reasons to choose our goods for your babies are:
• High handmade performance
• Soft tulle fabric to avoid discomfort
• Natural fabric lining (satin, cotton, staple) to not irritate toddlers' tender skin
• Loose cut to not restrict movements
• Fastens buttons instead of annoying zips and buttons
• Customized colours to your liking (both pastel and bright kaleidoscopic palette)
• Interesting decoration (sparkles, textile bows and flowers, guipure, lace) to complete the look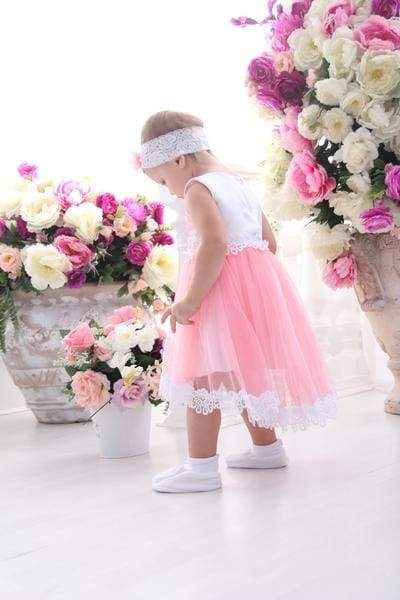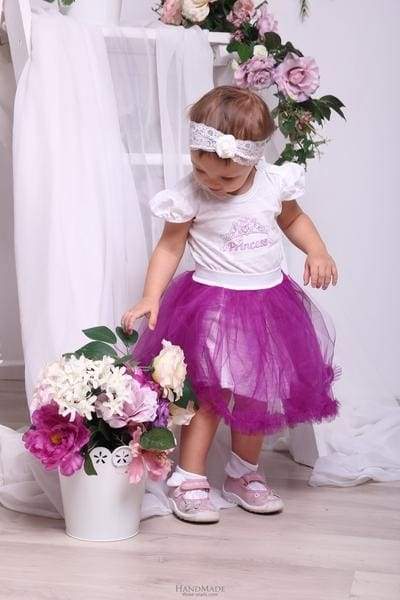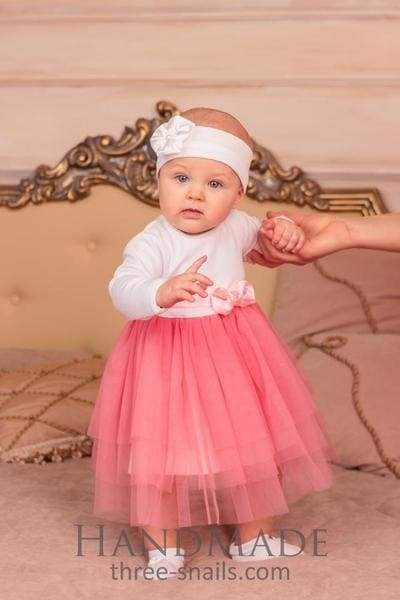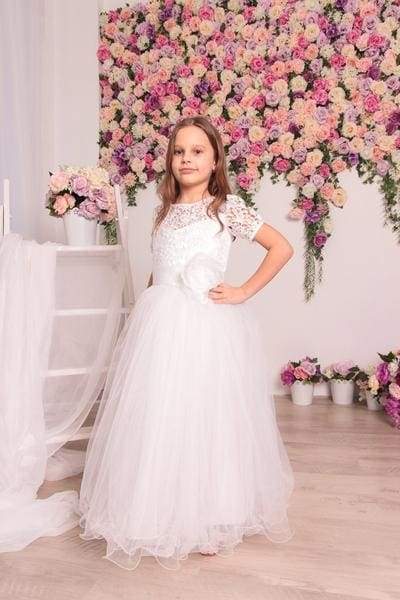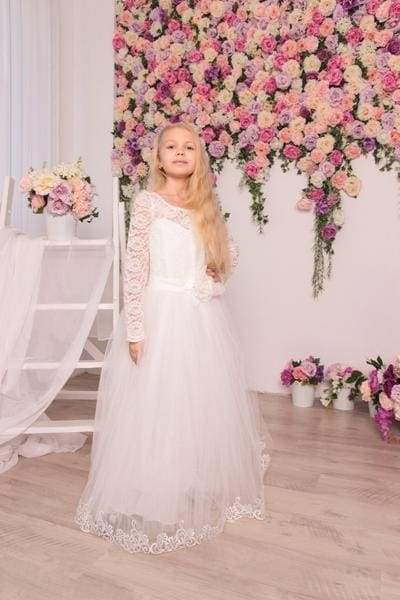 Looking where to buy girls' tutu skirt or dress?
TS has taken care of that and prepared gorgeous tulle skirts for little beauties. We offer our customers dresses and well-combined sets with bodysuits or jersey sweatshirts, so you won't have to think about a top to go ideally with the skirt you are going to buy.
White items are just stunning for baptizing. Your infants will look unsurpassed in attires from us.
We will do our best for your most delightful experience. After all, kids wear is all about gorgeous looks and comfort sensations.
Check our latest little baby girl dresses and skirts here.
And if you have an older daughter - then you will like our toddler occasion dresses.
Used materials:
bestproducts.com
sydnestyle.com
news-intime.ru
theblondesalad.com