Pottery is an old art coming from the dawn of times, as archeologists prove. It is amazing how this dinnerware has survived through epochs. Connoisseurs state that the food cooked in it is the most delicious. Clay pots keep it hot for long and reveal its full taste. Besides that, such items are ecological and beneficial for health.
Nowadays, the centuries-old experience mingles with modern approaches and innovative techniques which improve the way the pottery looks but still do not decrease its eco properties. Perhaps, this is the secret while it is still a decent rival of trendy glass or metal tableware.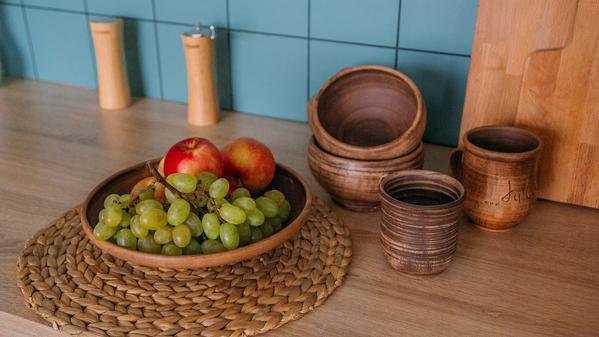 Traditional pottery: ancient skills of present day masters
Basically, pot-making follows old traditions which artisans inherit from generation to generation. They create rustic pots and mugs at the potter's wheel as it was done many centuries ago. Ukrainian pottery techniques involve milk firing which not only gives pleasant flavor to drinks but the special dark color to traditional ceramic products and makes them leak proof.
Such items are quite sturdy as they undergo the process of double firing. Fist, cups and bowls or pots are put in kilns with the heat around 1000 C. Second time, when milk is added, they are subjected to less intensive temperatures (not more than 350 C).
These products meet all consumers' requirements in terms of:
• Eco-properties
• Aesthetics
• Durability
• Smell
• Taste of food and drinks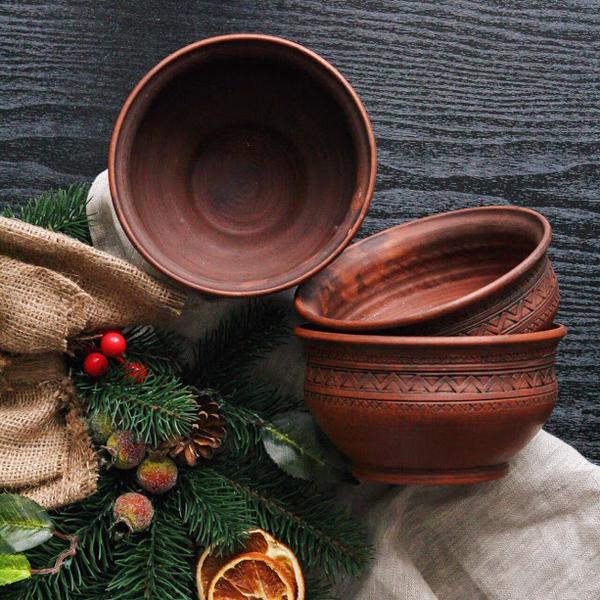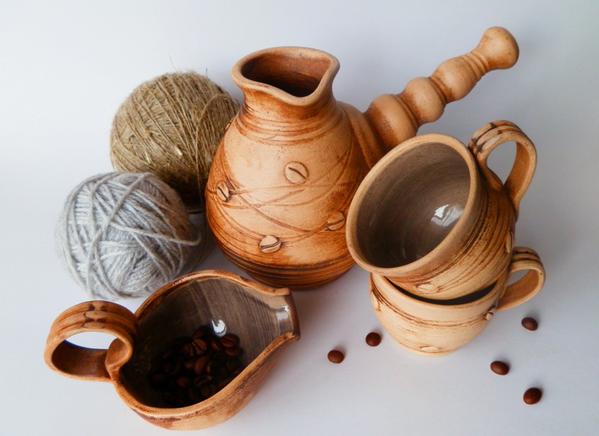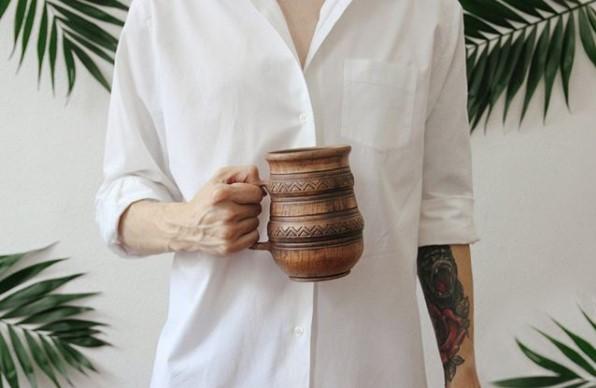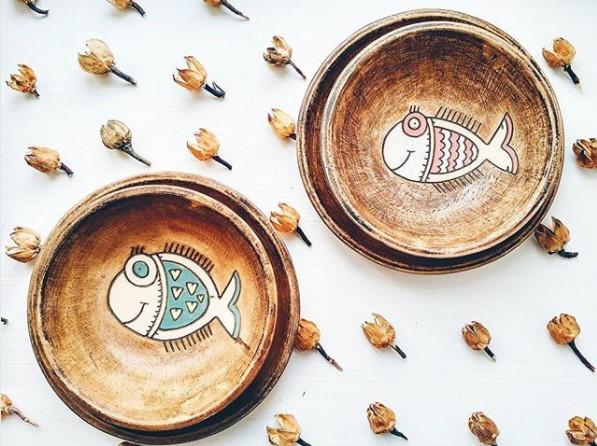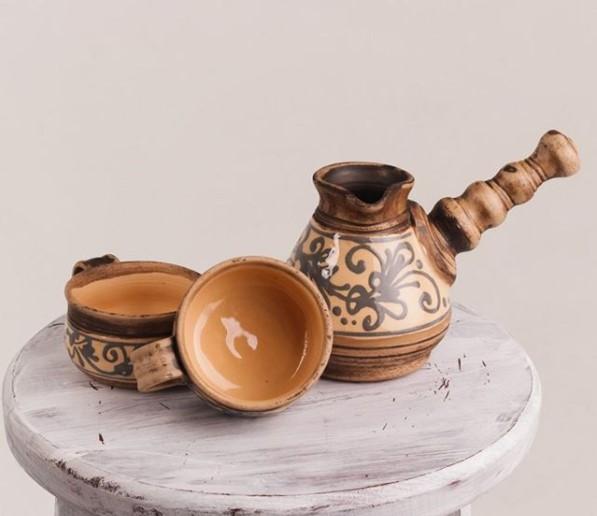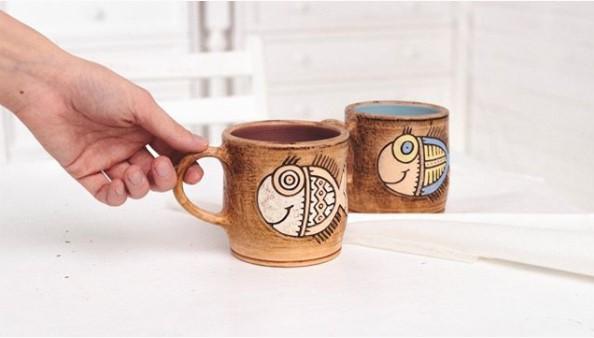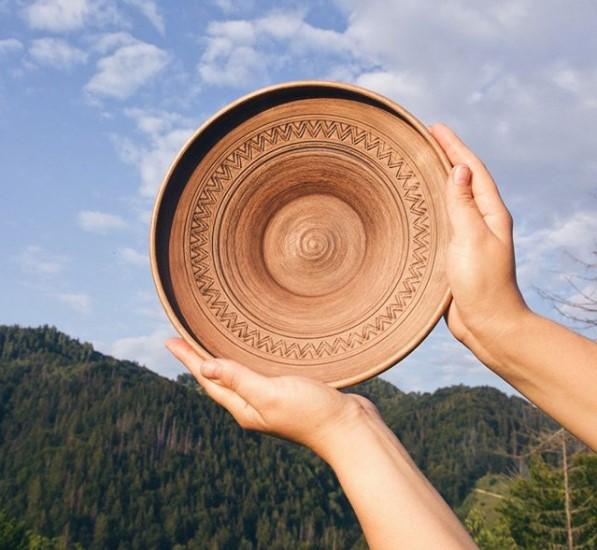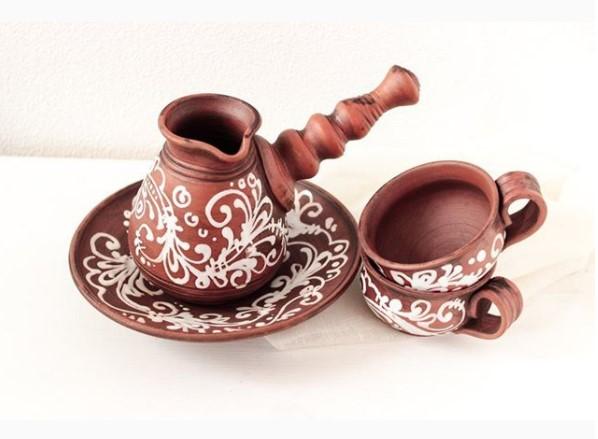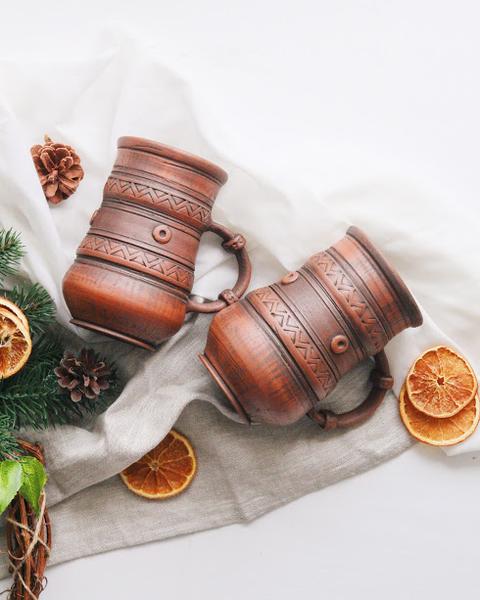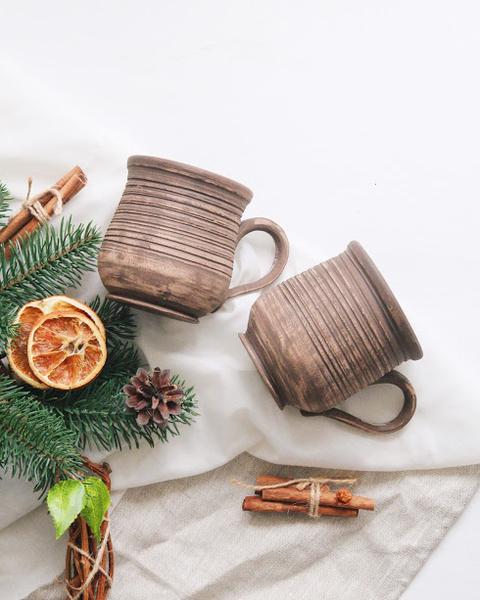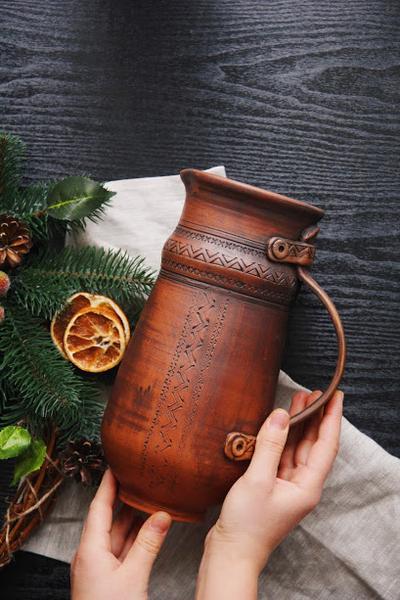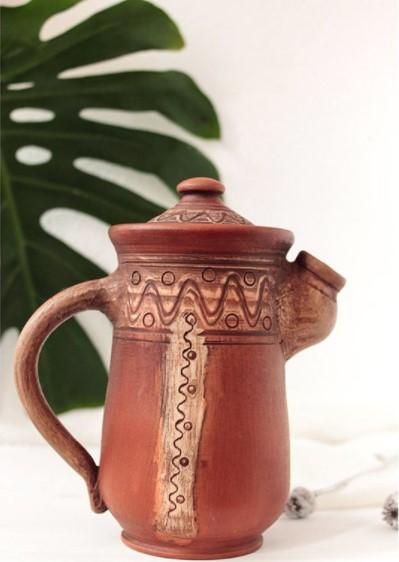 Contemporary ceramics: a new approach to old crafts
We got used to the brown color of clay pots but there is the latest word in this art which says 'no' to plain tones. As of now, it can be as bright as the rainbow but not harmful at all. The secret lies in the innovative techniques of modern coating with glaze which is manufactured especially for dishes and is not absorbed by food. What is more, these items are produced from German clay known for its outstanding quality.
The kaleidoscopic palette of modern plates amazes: it is available in red, azure, aquamarine, violet cheering us up and adding contrasting accents to our everyday routine. Our ceramics can be of pastel tones and unique designs and patterns – like feathers, angel wings, with fanciful flowers and what not!
Some of items seem to be so light – like the feather platters! Yet, they are intricate at the same time in its hand carving and modeling.
The high temperature of double firing in contemporary kilns up to 1050 C makes such ceramics especially durable.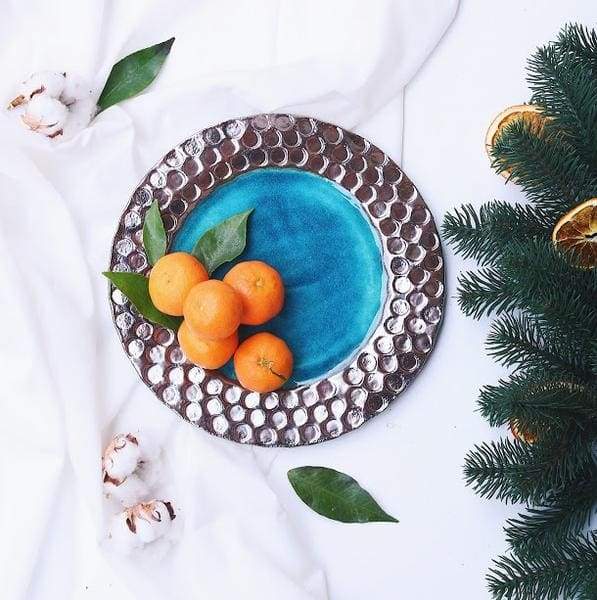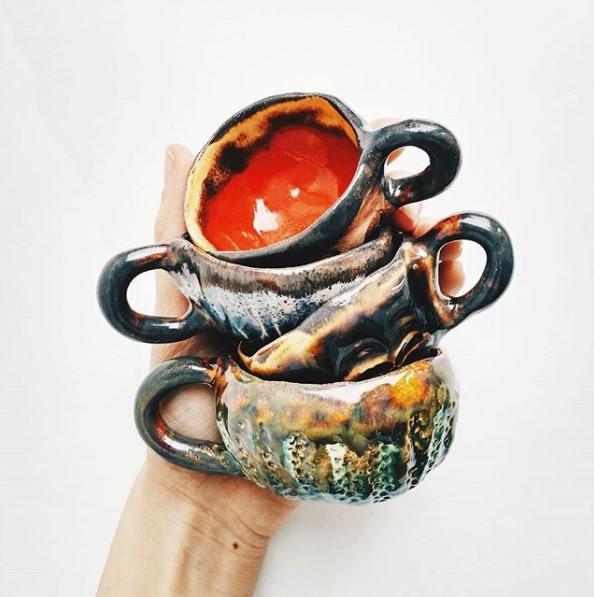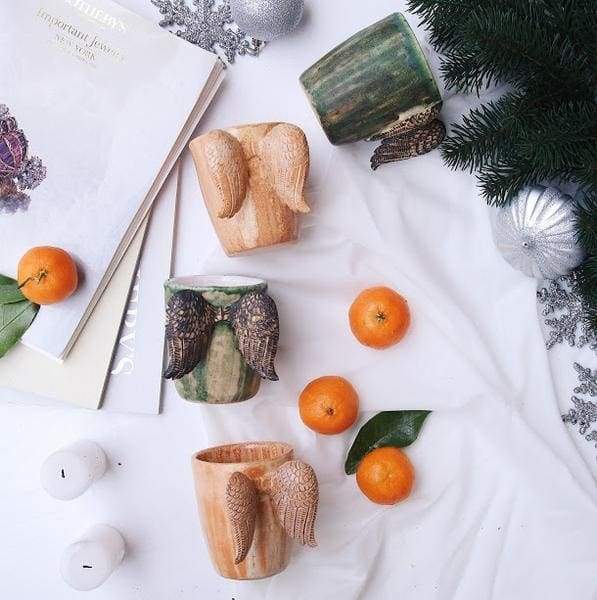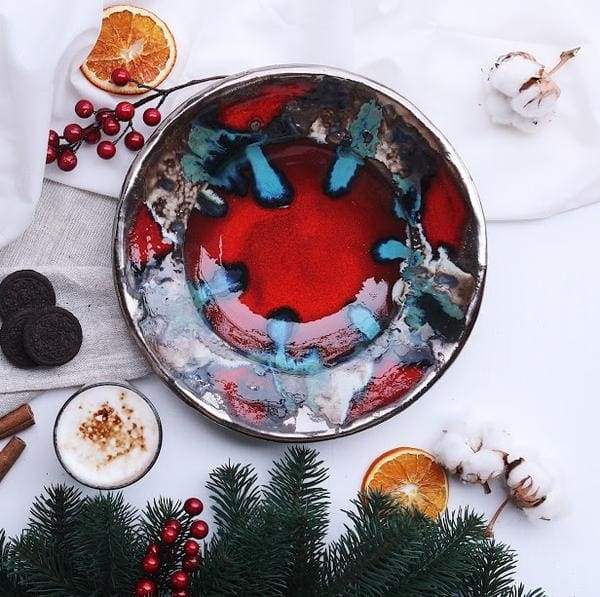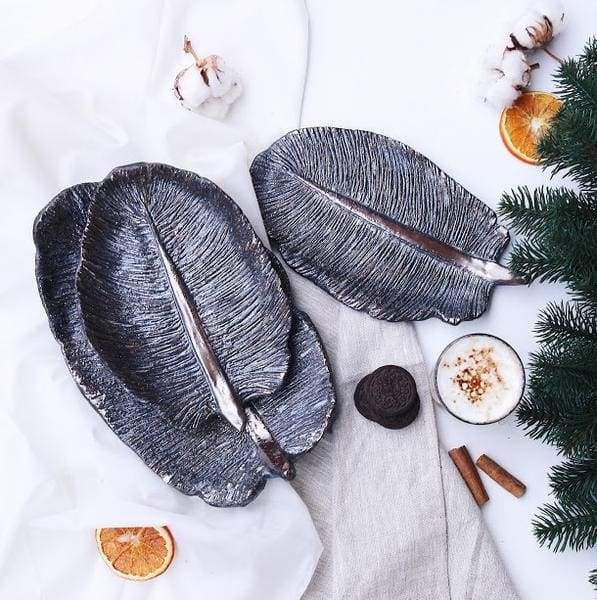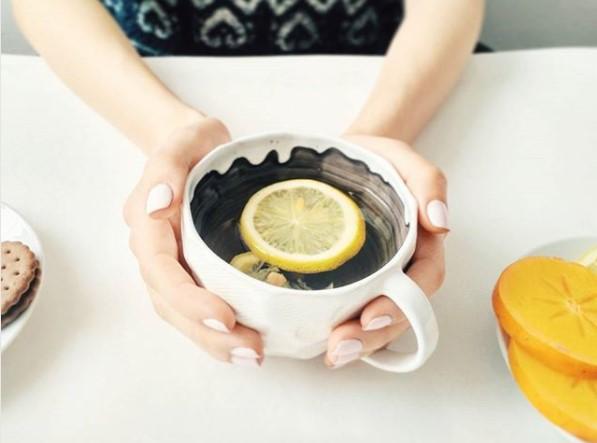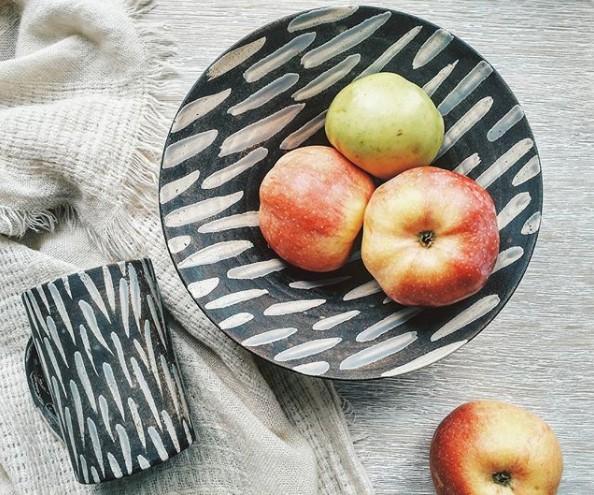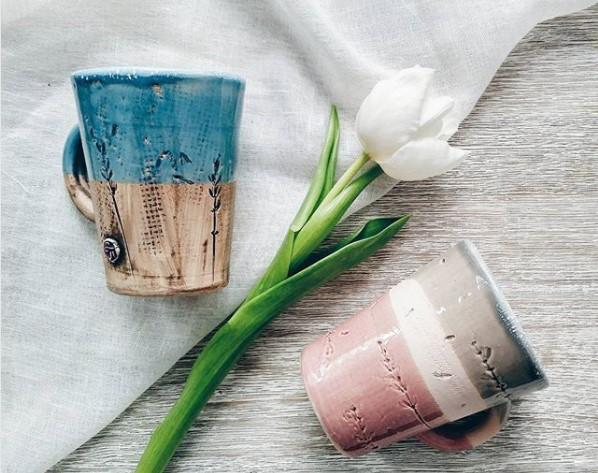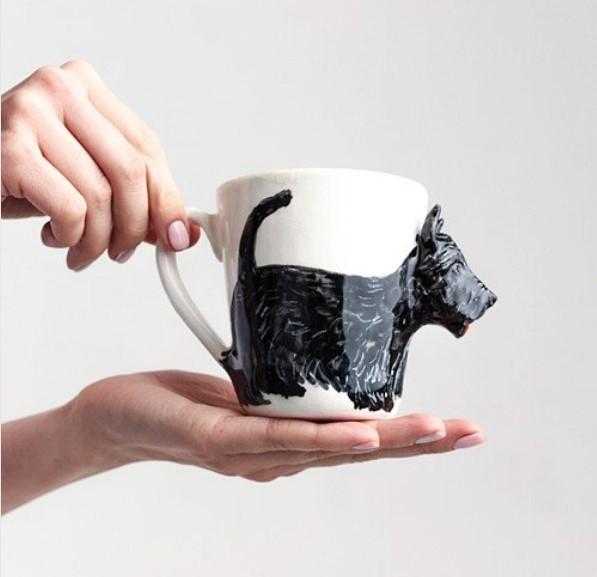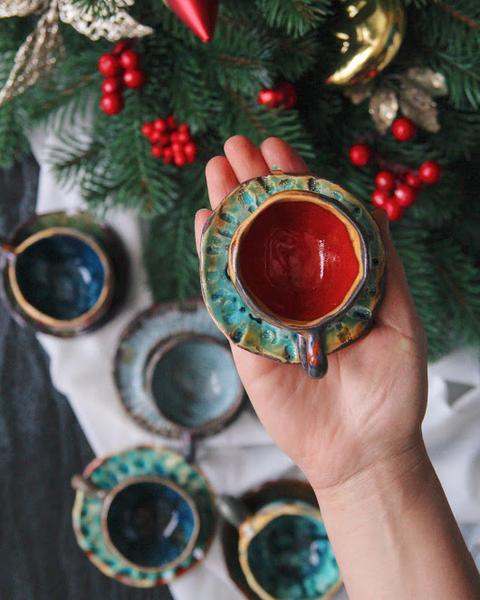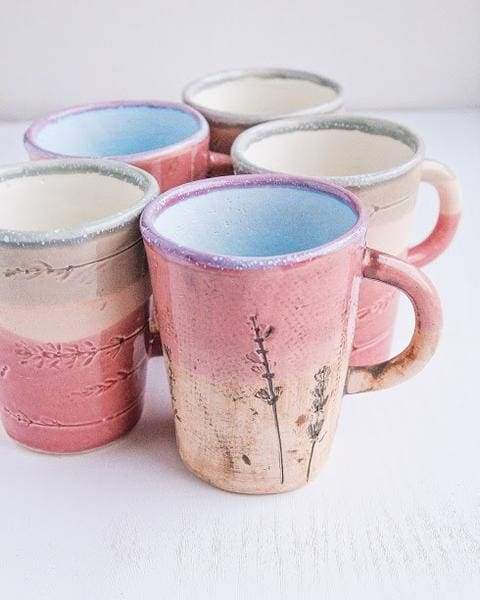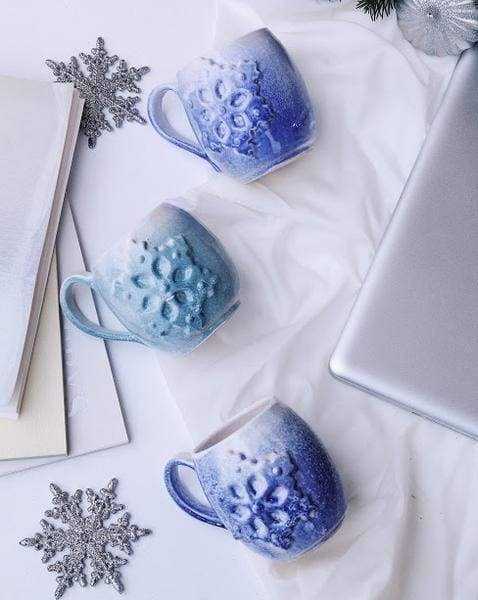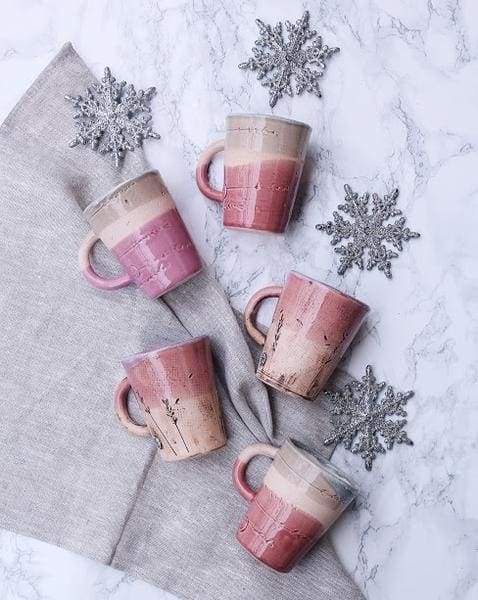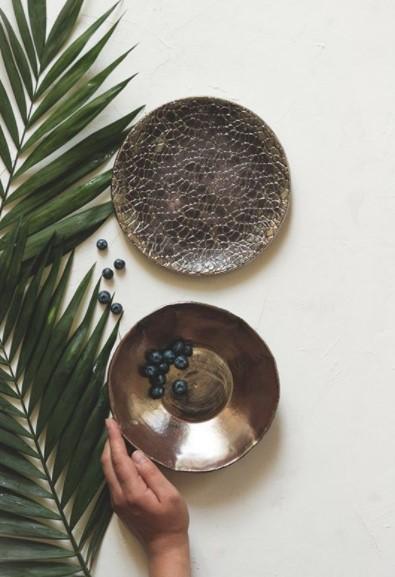 Looking where to order stylish eco pottery – you are on the right track!
TS gathers masters of all crafts and ages, with rich experience of various corners of Ukraine. Our wide range of goods is sure to please anyone's liking.
Would you like to buy traditional pottery? Then you may pick up something interesting for you in our catalogue here.
If modern ceramics appeals to you more – you may view our great selection following the link.
We are ready to ship your purchases worldwide for your convenience and are always happy to fulfill all your wishes.
We will customize our crafts just for you in terms of size, colour, ornament and even form. Let us know your preferences – and we will make the best thing for you!
Each product is a successful implementation of our artisans' creativity, elaborated work and passion for what they are doing!
Choose your style: trendy bright or traditional calm – we offer both options for you!