Outfits from area to area differed in style of decoration and some specific elements. Yet, there were certain features in common.
Typical male clothing included an embroidered shirt, wide pants, a belt, boots, a cap or hat and a coat or jacket. It is remarkable that usually men did not go out without a headdress and it was considered lack of manners to appear only in a shirt in public. In hot weather, they just threw jackets over their shoulders. Outer clothing was sewn from homemade cloths. Caps were usually made of sheep fur and had a variety of shapes.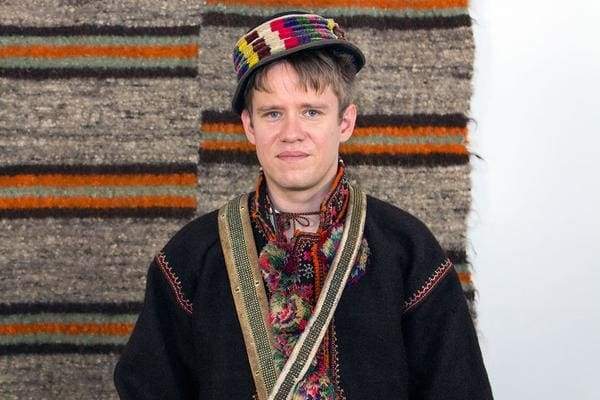 Male fashion trends in the early 20th century: regional differences in Ukraine
There are some peculiarities of traditional clothes for certain places. Perhaps, this can be explained by merging of cultures in border territories (for example, Polish or Baltic, Romanian, Bulgarian, etc.).
Thanks to the video by Vogue UA we can visualize the male fashion styles in the majority of Ukrainian areas. Let's watch it?
• Ternopil. Borshiv region. The shirt is embroidered with white threads in the cuffs, collar and the bottom. The neck area is tied up with a tasseled string. White pants are fixed with a belt. The jacket is waist-length, the straw hat is decorated with gerdan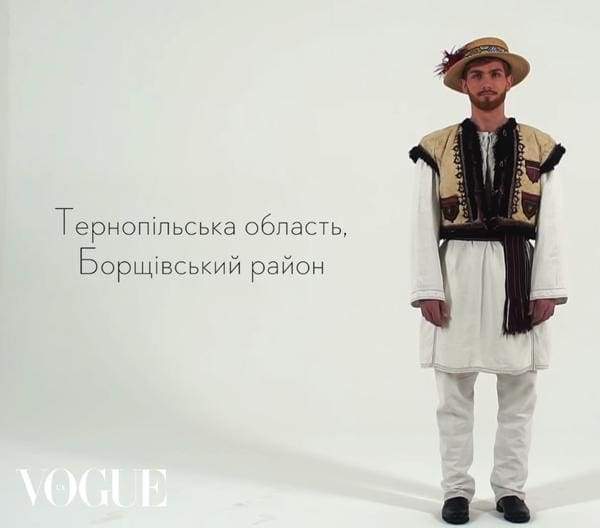 • Vinnitsa. Shargorod region. The shirt is embellished with red and black embroidery in the front part and the buttoned collar in the neck area. Black pants are fastened with a red belt. A woolen long coat is matched with a high sheep fur cap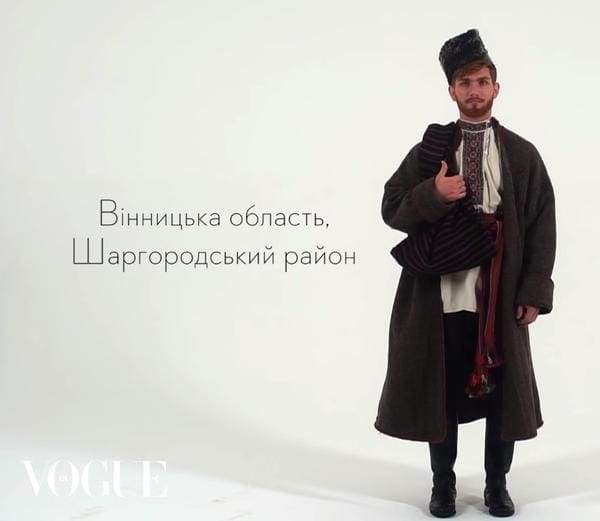 • Khmelnitsky. Nova Ushytsya. The style resembles the previous area because of their neigbourhood. However, we can see that the embroidery is performed mostly in black, with a black belt barely noticed red to complete the suit. The pants are black as well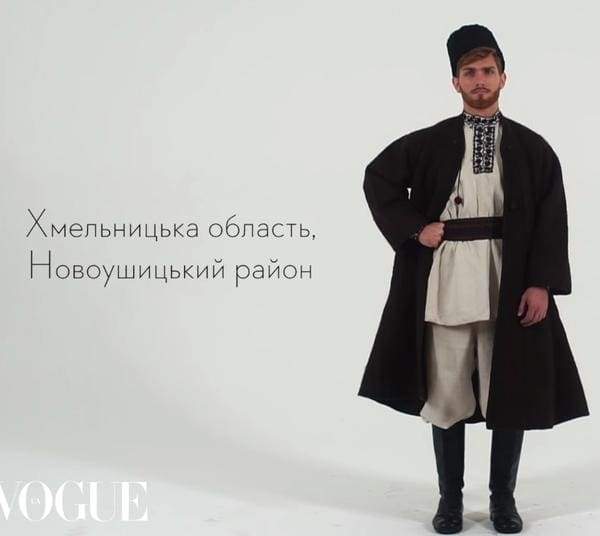 • Donetsk. Slovyansk. The outfit is featured with red embroidery on the shirt and a low round black cap. The red colour continues with a long belt woven several times around the waist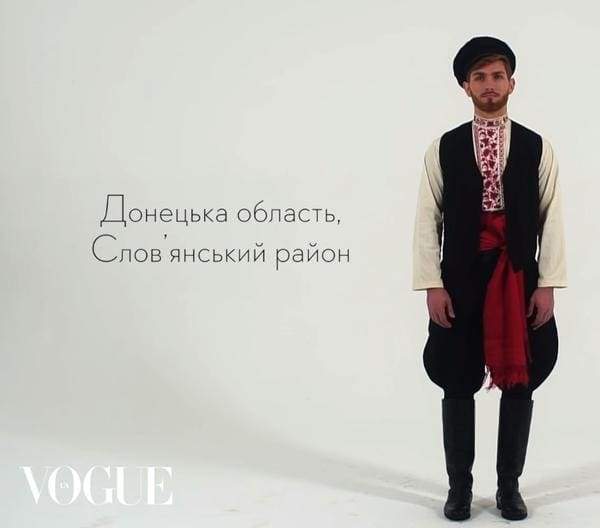 • Cherkasy. Cherkasy region. The shirt is embroidered in black, grey and red and is fastened with a green ribbon in the inlet. Striped pants are fixed with a red belt. The head is covered with a high wool fur cap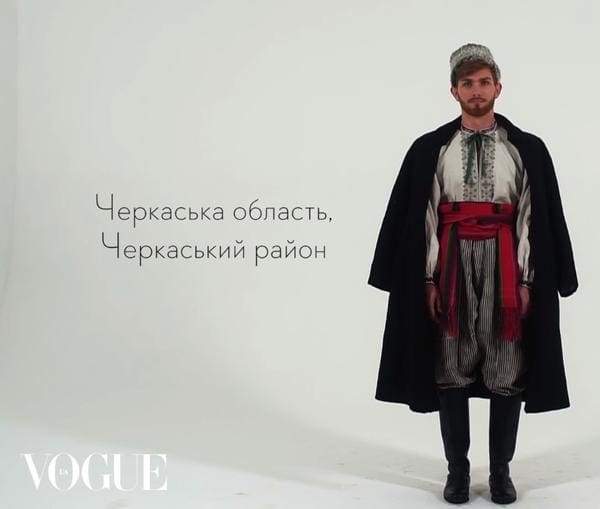 • Ivano-Frankivsk. Kosiv region. The shirt is decorated in abundant black mingled with red and green, yellow and orange with the same patterns in the front part, collar and cuffs. Red pants are tied up with a black leather belt. The image is accomplished with a long woolen coat and a specific round cap with gerdan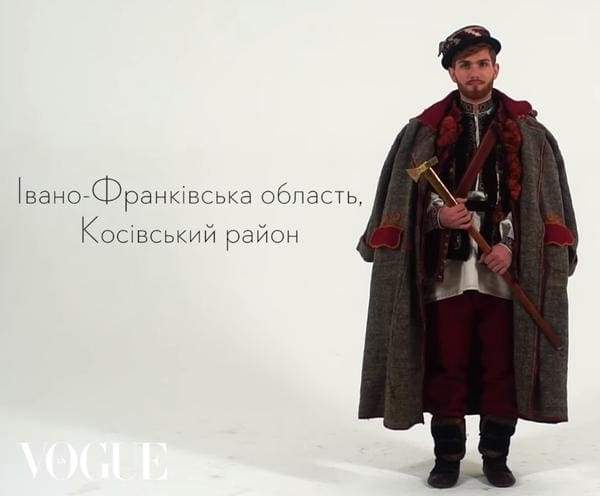 Ukrainian men's clothing: assimilation of European traditions in the authentic style
The beginning of the 20th century witnessed profound changes in economy and life in general. This concerned the Ukrainian fashion as well. It was influenced European trends introducing expensive factory manufactured fabrics for male suits and female dresses, the way of wearing clothes.
For example, usually, Ukrainian men wore shirts above pants, yet the working class began to tuck them into pants for their convenience due to the specific of plant operations. They became not so loose as before for the same reason.
Alongside with that, the Ukrainian traditional national clothes did not lose their popularity 100 years ago. They are still in demand even nowadays, not only in Ukraine but bravely expanding the world.
Used video and pictures:
vogue.ua
Used materials:
ukr.sovfarfor.com
officiel-online.com
ukrinform.ua