Accessory of ancient origin. Well, what goes up must go down, so nowadays it's going down again - floral headbands becoming a real #1 trend. Or hadn't headbands even left the ranks of fashion accessories? We tried to find out, which headbands are relevant, who do they suit and which are should be left aside and never be worn.
In various cultures, headbands were important accessories. Starting from the ancient god Dionysus on out to more modern Spanish gypsy Carmen and popular in the '60s, members of the hippie movement. And even more, because The Mexican, Ukrainian, Spanish cultures valued flower accessory as an indispensable decoration of everyday attire. Hawaiian girls and even men adorned their heads with tropical flowers headbands.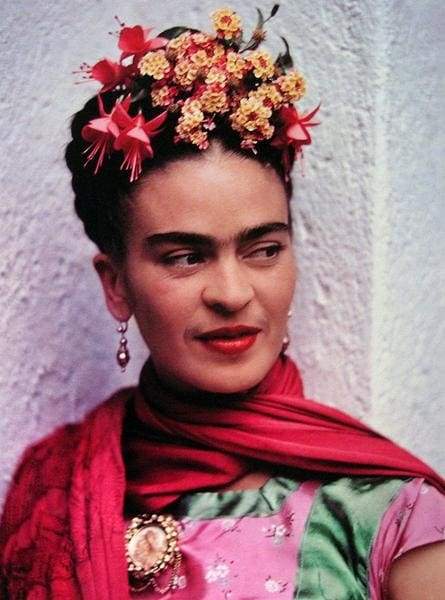 Mexican floral headband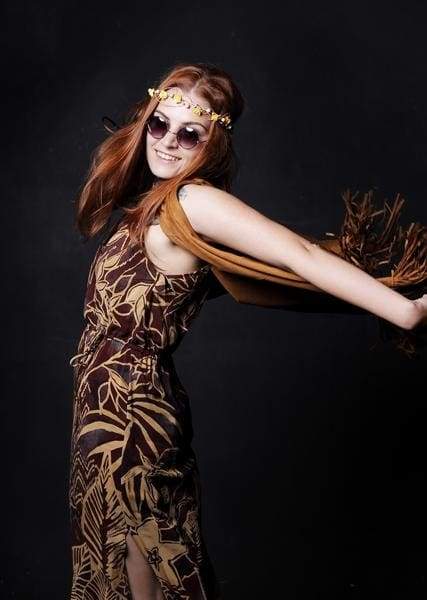 Hippie headband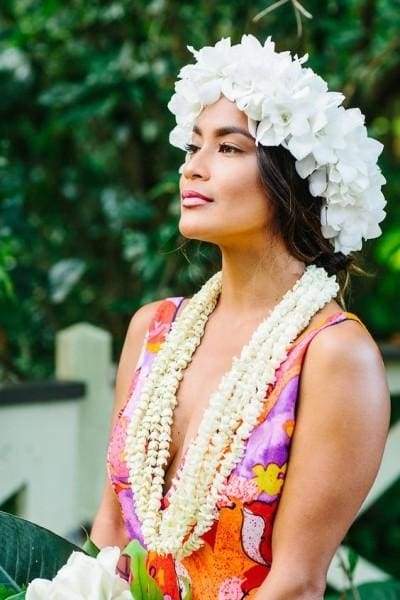 Hawaii flower wreath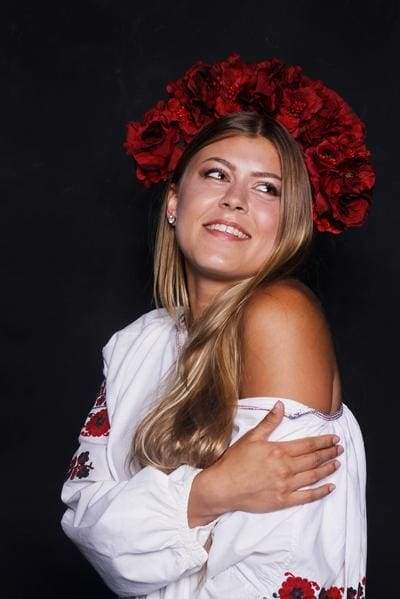 Ukrainian girl wearing flower crown
Where and how to wear a flower headband?
Flowers in the hair impart women with a special nature, and that's not always tenderness or vulnerability trait. We tend to assume that a certain kind of a headband can dress a woman in a desired mood and give the right air to an outfit. So where and how to wear a headband?
Summer jam
When it's time for summer festivals and parties until dawn, girls are inspired with a sense of romance and lightness. Supplement your mood and image with a thin flower wreath of delicate shades. It can be perfectly combined with a flotant dresses or T-shirt and shorts. Hippie style outfit will look very relaxed and loosey-goosey.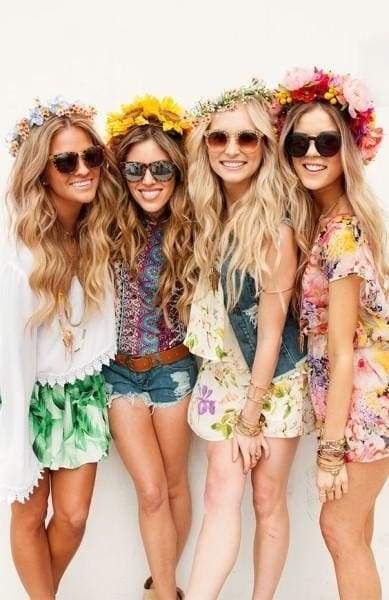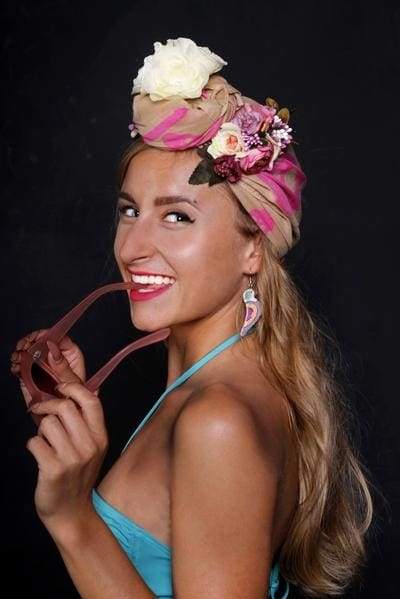 More passion
If you decided to go dance to a beach party till you find your feet, you just need an accessory of a Spanish gypsy or Cuban style. Large flower barrette of saturated color will be the best option. It will certainly add to passion to your outfit. It's convenient to scape back your hair into an updo, so you are not sweating while dancing.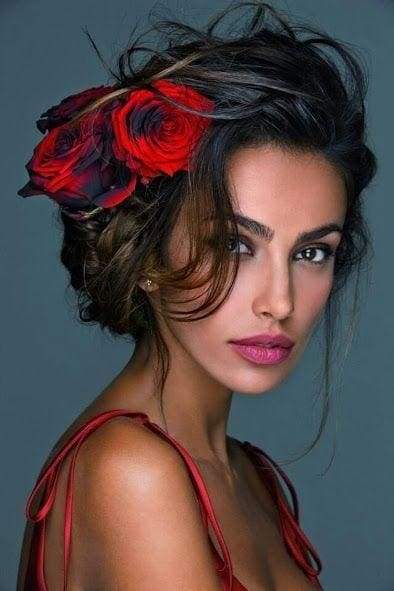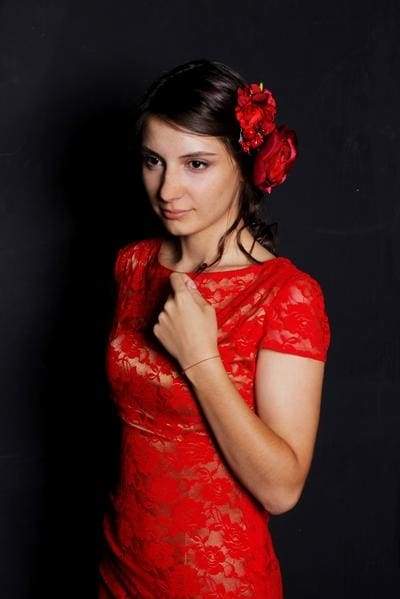 Hair combs
Marry flowers
Wedding flower headpieces and crowns immediately draws attention to the bride. Such an image is just sensitive and feminine. Hairdo or veil can be decorated with headband perfectly. Even celebrities kept a tradition to wear flowers in the hair on their weddings. Take note: floral accessory must match a wedding dress and bouquet of the bride. If your dress is quite lush, you won't fail if supplement it with the same pompous flower crown.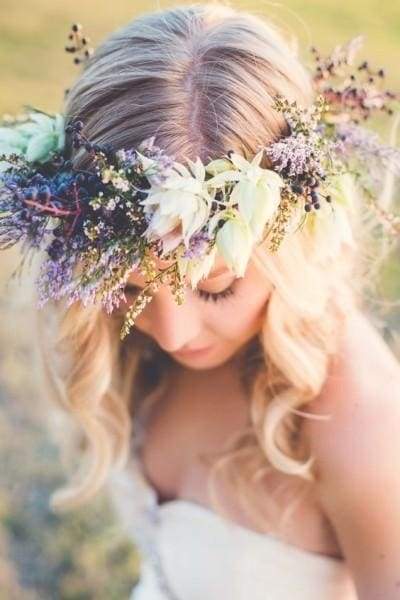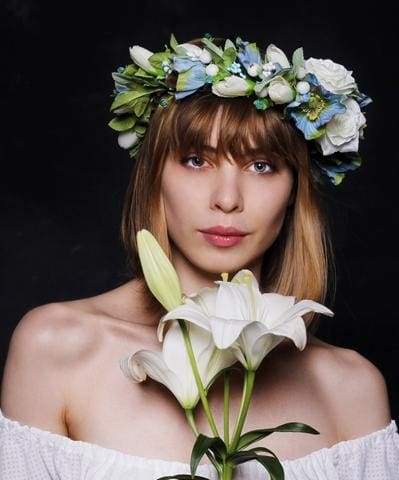 Flower promenade
When you fixing up to a social event then a hairdo adorned with flowers may be just what you needed. That kind accessory may be interpreted as a symbol of kindness and generosity. In addition, such a cute accessory attracts attention, and it would be a great reason to talk to you.
Choose a hair crown that is barely noticeable so it doesn't distract from your dress, but only complement the hairstyle. Alternatively, make a contrast: let a flower crown be the main element of the outfit.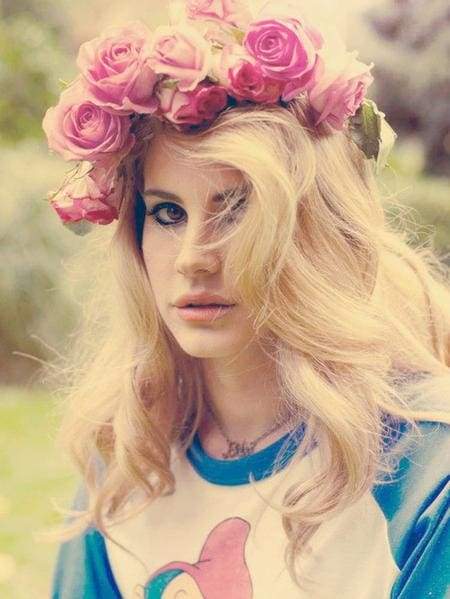 It is easy to be beautiful when the nature gives us a real beauty surrounding us.
Bloom this summer and find your flower headband style at TS.