Dinnerware is something that can never be too much. Ceramics and pottery do not last for ages. Something falls and splits into the smallest pieces, something is crashed. This is not a reason to be sad though. They say, when you happen to break tableware, it will bring you luck. You can't keep cracked plates either as they are believed to accumulate negative energy.
Certainly, you don't need anything like that at home! Yes, it may be your favourite mug which is a present from somebody special… But with a great choice of modern ceramics, you can always pick up a new thing that you will certainly like. So, just consider it as an opportunity to get something extraordinary and really better in terms of long-time usage. Such a positive attitude will make your life more pleasant.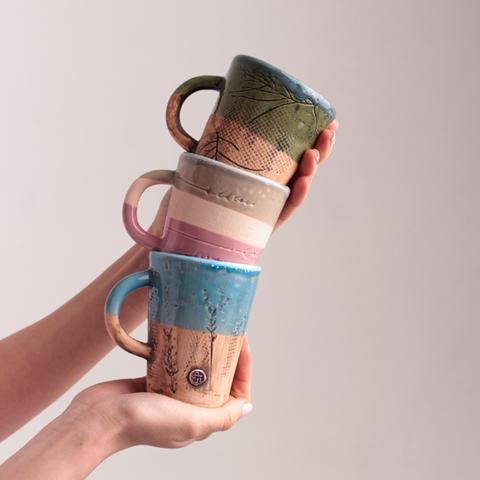 Contemporary pottery and ceramics: durable and immensely beautiful!
Could you fancy a plate in the form of a feather? It is made not even on a pottery wheel but with a magic of clay and water obeying any craftsman whim.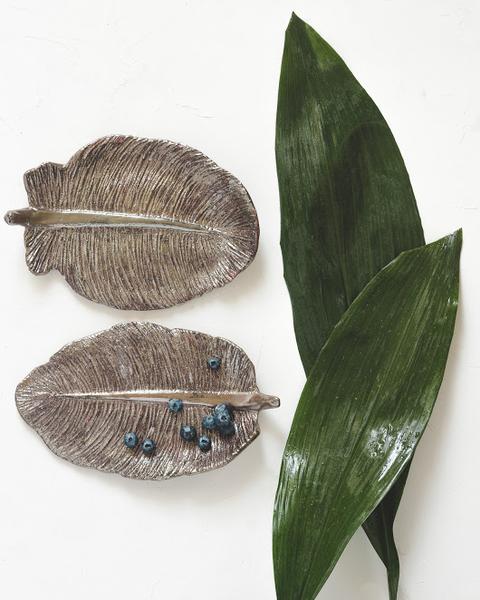 Our store offers a large variety of handmade dinnerware made from German clay. Such dishes are a full package: eco friendly, sturdy, customized and certainly eye-catching! So what makes them so special? German clay has wonderful properties, such plates are coated with special dish glaze. Because of the high temperature of firing (over 1000C) these goods are long lasting. With its interesting colour, they look exactly like silver and add luxury to your everyday routine.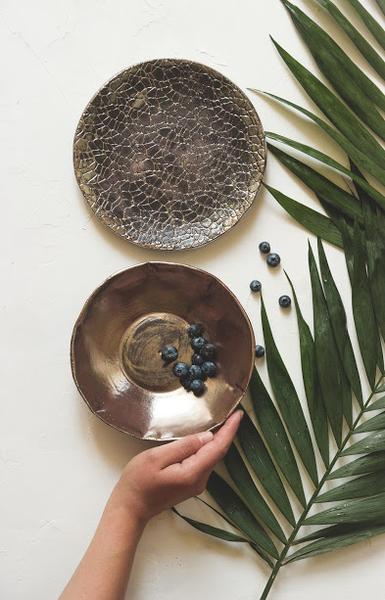 Let a fairy tale enter your life with contemporary ceramic items
Just glimpse at our wonderful plates. Don't they remind you of stories when an apple rolling on the plate could show the world around…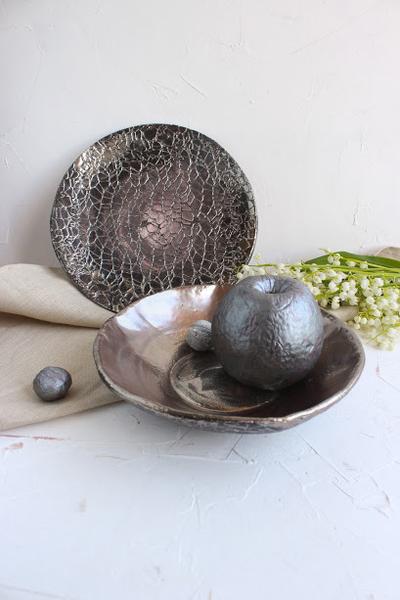 Surprise your guests with an extraordinary dish set! You will feel a bit nostalgic about bright summer days at the seaside. Somebody will see an ocean in it, and others may remark that such plates look exactly like a pool at some resort! Their aquamarine glaze is mesmerizing, isn't it? Even meals will taste more delicious, want to try?:)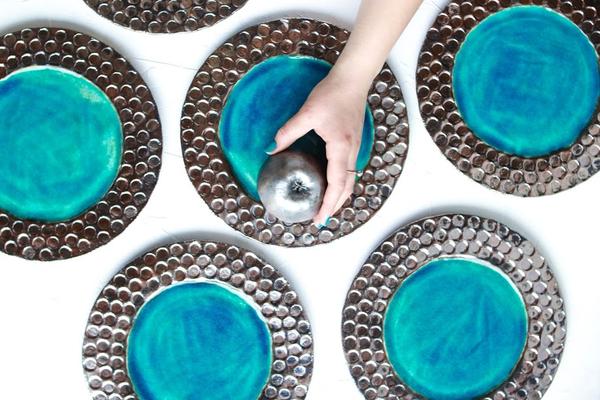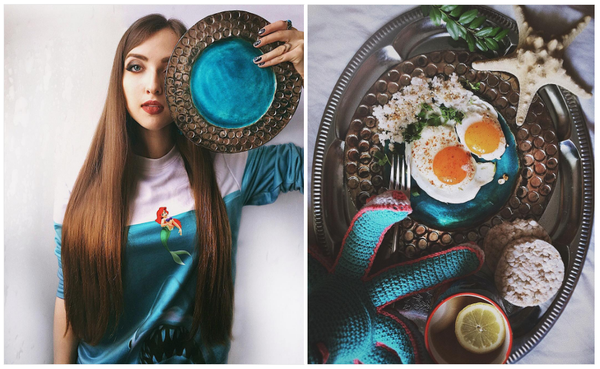 Experience the warmth of nature and the rural hospitality with rustic mugs, pitchers and bowls
Have you noticed that meals in them taste better? Clay pottery has a wonderful property to keep warm for long. This is so precious in a gloomy and chilly autumn or in a freezing winter.  A certain benefit of such items is that they are rather durable because of innovational firing techniques. Make a pause in the hectic rhythm – have a coffee or tea break served in rustic pottery. Do you feel the difference?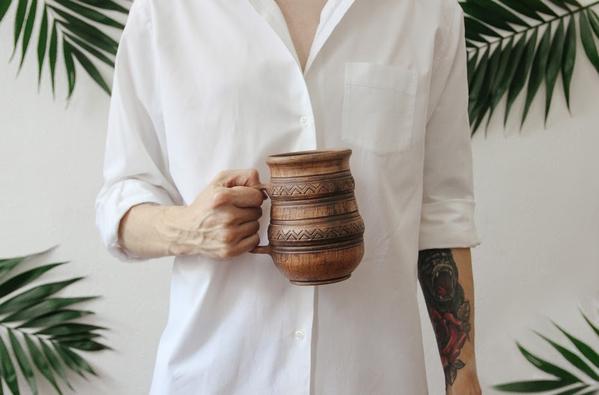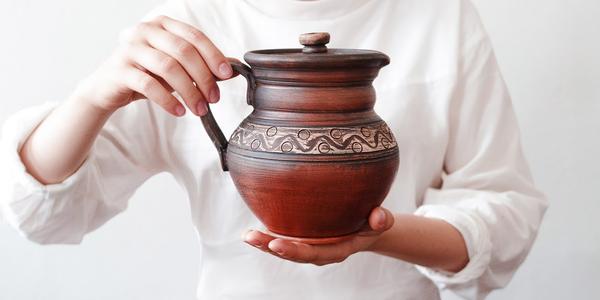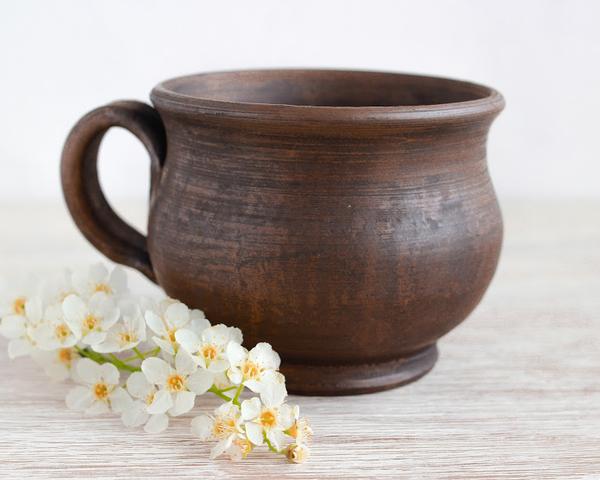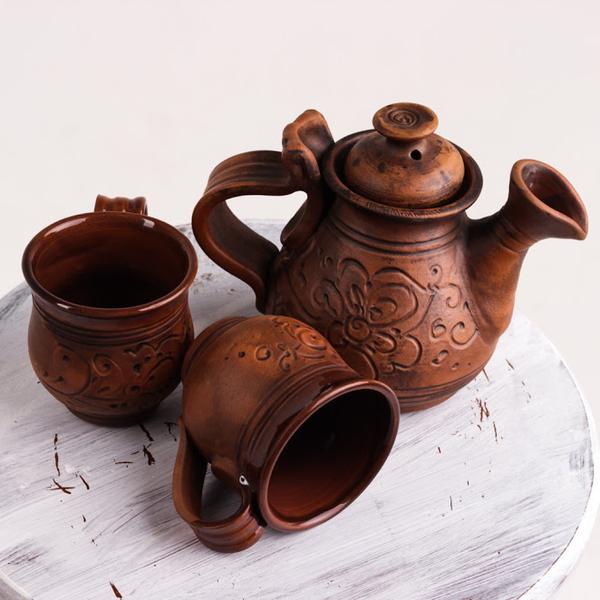 Looking where to buy contemporary ceramics and pottery for yourself or your friends?
Three Snails team will be glad to advise you to make the best choice to enjoy on a special occasion or just in the everyday life. You will get a customized thing which will make your life brighter and warmer. Feel interested? Don't hesitate to contact Three Snails to find out more.