Ukrainian embroidery tradition covers the secret knowledge, close interaction with nature and subconscious space harmony understanding. Color is one of the main embroidery art features.
Traditionally craftswoman used five basic thread colors as white, red, blue (indigo), yellow and black and mixed them depending on the region or ornament depiction.
In this article we want to tell you about amazing and difficult in its creation white embroidery or as it is called here (white on white – billiu sewing).
There is a stereotype among Ukrainians this embroidery type has originated and preserved only at Poltava, central Ukraine, region. Thus numerous clothes collections and historically proven evidence show it was widespread all over Ukrainian territory.As linen threads naturally have got beige color Ukrainian girls needed to blanch it only at the sunniest religious fasting days.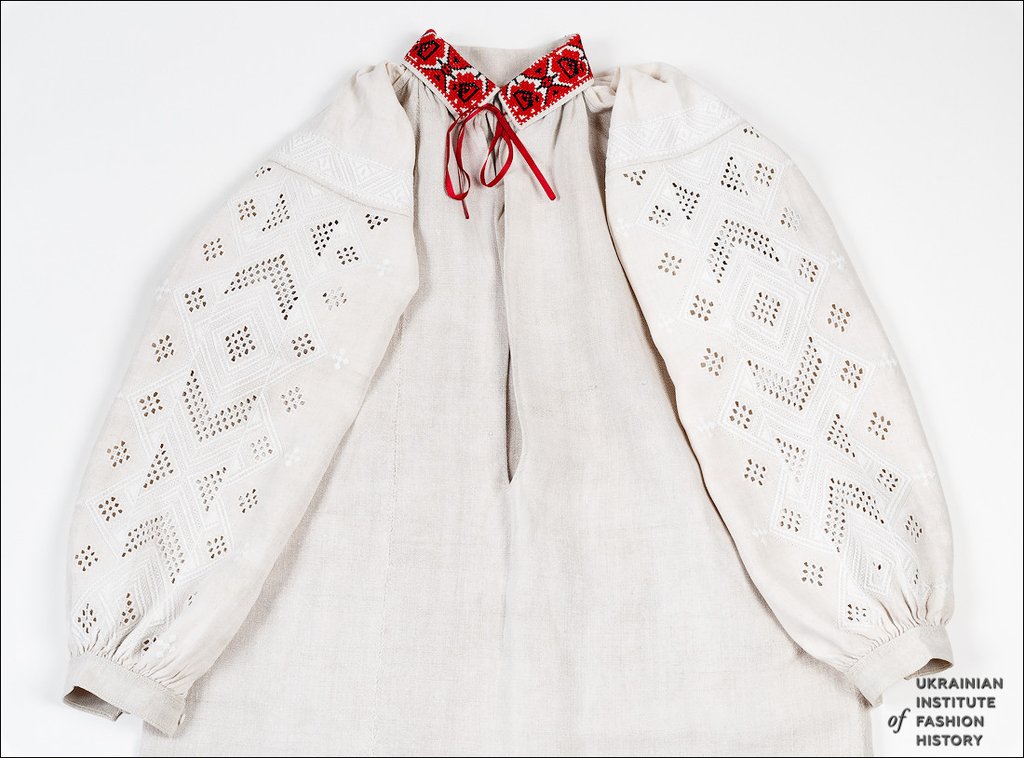 Woman embroidered shirt. Rivne region, Volodymyretskii destrict, Romeiky village. Beginning of the 20th century.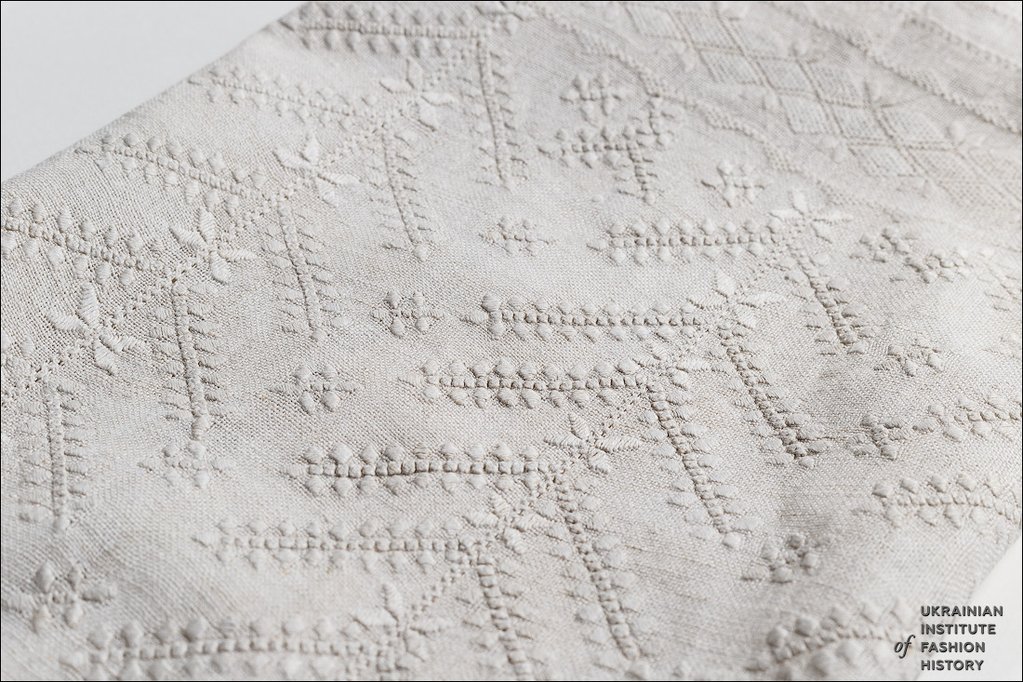 Embroidered woman shirt. Chernihivskii region, Borznianskii districkt, Olenivka village. Beginning of the XX century
The proper thread whiteness was achieved only after 3 years! blanch process. Due to the holy energy of the years penetrate into them. The white color combines the spectrum of the rainbow and believed to be the color of inner power.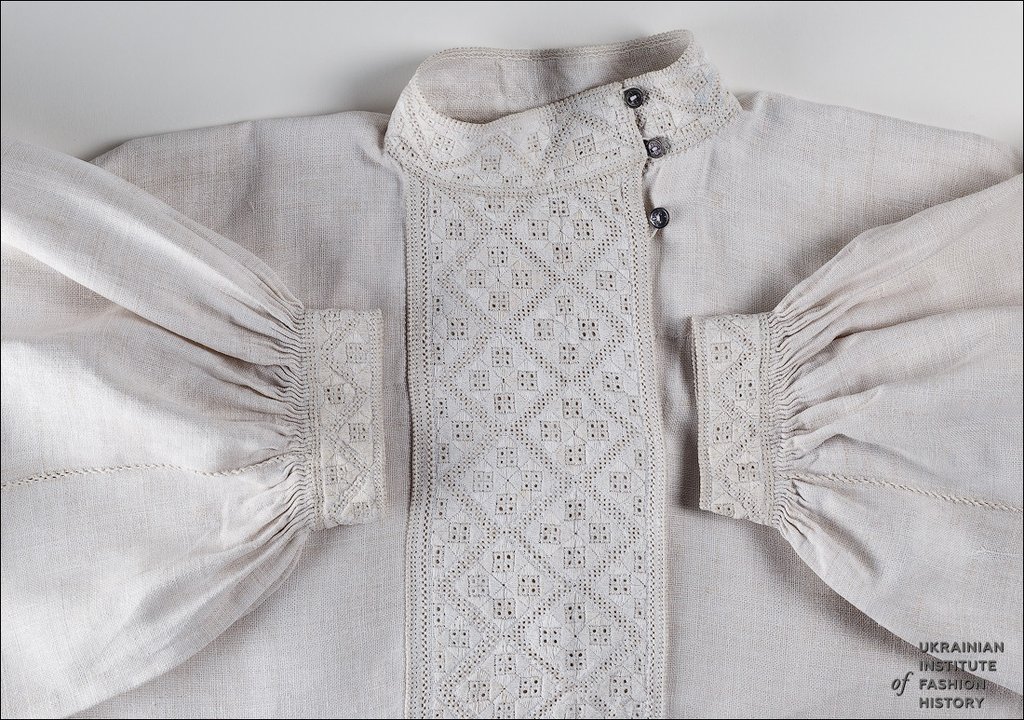 Embroidered man shirt. Poltava region, Globinskiy district, Semenivka village. Beginning of the XX century.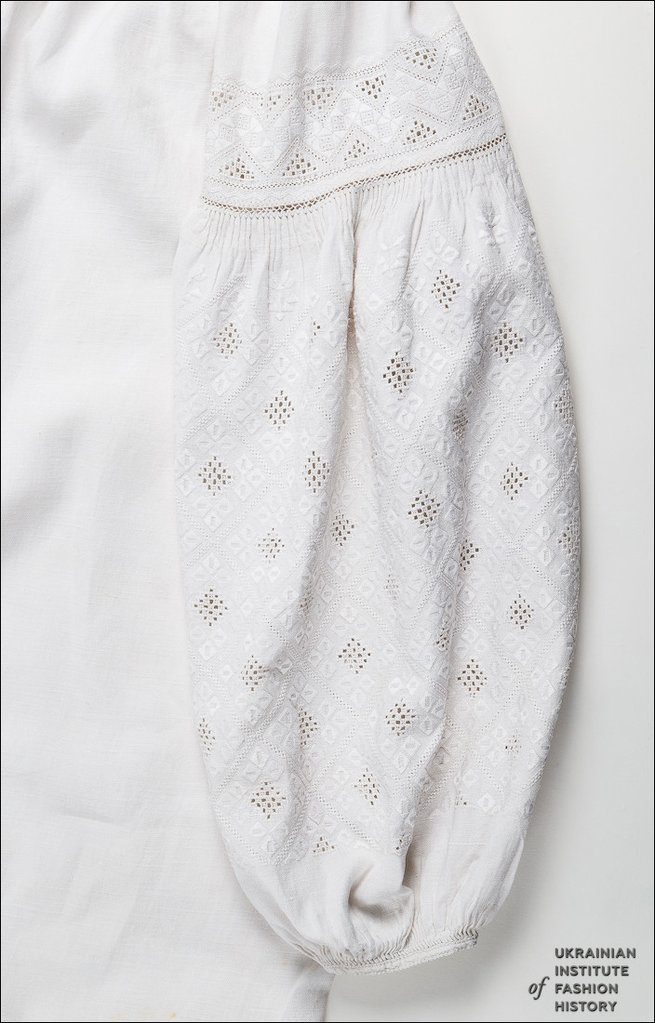 Woman embroidered shirt. Poltava region, Lubny district. Beginning of the XX century.
The difficulty of such white embroidery lies in light and shade pattern effect to create which the Ukrainian women used from 10 to 15 different embroidery techniques! Nowadays designers and craftsmen are still inspired by the ancestors' clothes creations. You can easily match the white embroidery with the casual style. For sure, it will be the most stunning choice for festive occasion.
Expert opinion by Yuгii Melnychuk,  Ukrainian Institute of Fashion History CEO assistant.
Three Snails team is grateful to the
Ukrainian Institute of Fashion History / Український Інститут Історії Моди
for the information given.