While we can't imagine any vacation trip or a pool party without a straw beach tote, it has proved to be appropriate not only on vacations. Such things are rather spacious to include anything you need either at the beach, food market, shopping mall or picnic but can be also very cute to refresh your everyday look giving it a peculiar note. This way, they become welcome not only in the beach style.
We should give credit to Jane Birkin who has been loyal to her wicker bags since the 60-es of the last century. She seems to be the first to introduce such bags to a megapolis like Paris.
Recently, these items are sought-for everywhere and whenever.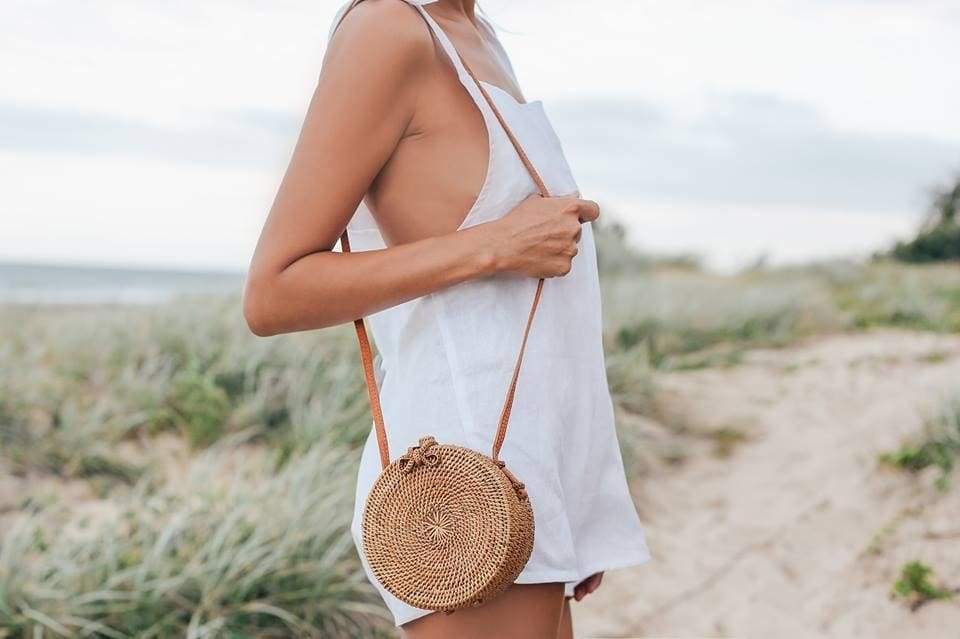 What makes wicker handbags so tredy and popular
While some people are trying to find a way to fit a straw tote into their city style, most zooties are already showing off with theirs. Fashion mongers share their best photos in social media then, thus igniting a spark of interest to the product.
This tendency is inspired by catwalk models and celebrities proving that wicker items make a perfect ensemble not only with light or flamboyant summer dresses, jeans, straw hats, and sandals at the seaside but also go well with shoes, tights, coats, boots, and jackets in the city. Among stars spotted downtown like this, there are Alexa Chung, Mia Moretti, Irina Lakicevic, Camille Charierre, Jeanne Damas, AnneLaure Mais (Adenorah), Lucy Williams to mention a few.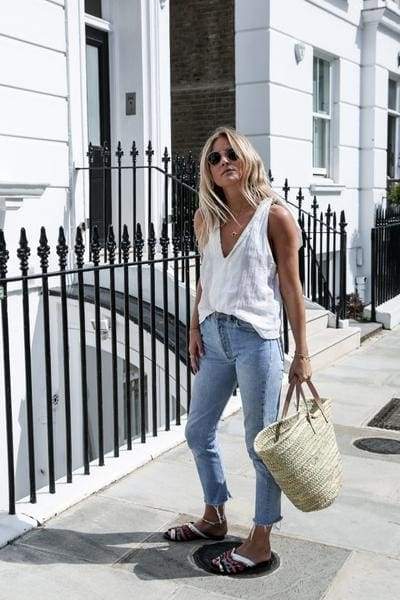 Lucy Williams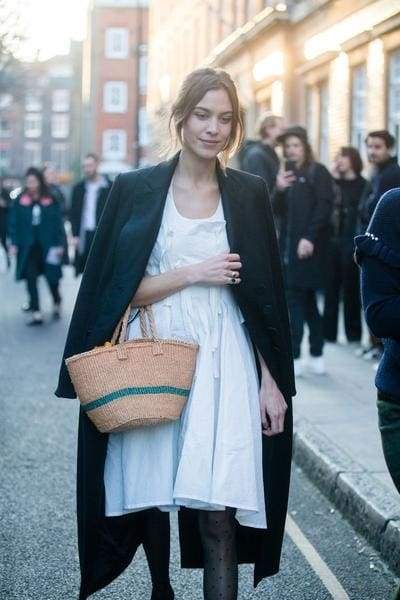 Alexa Chung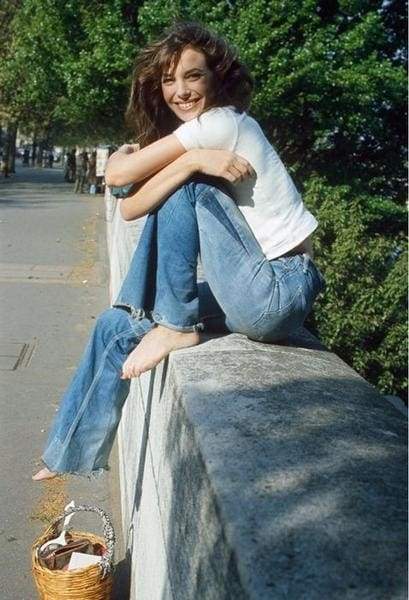 Jane Birkin
These straw accessories are:
•   rustic, summery, and exotic – bringing a fresh summer breeze from faraway tropic islands even in your office routine
•   stylish but practical – handmade totes are extraordinary yet big enough for you to carry all your essentials in them
•   diverse in form and size – round rattan bags and square ones, big and small – appealing to anyone
•   light or bright in colour – fitting your mood and style and giving you an opportunity to experiment with your image
•   with clasp options – keeping your belongings safe from either pickpockets or rainfalls
•   available as a rattan ata shoulder crossbody or backpack with straps – leaving your hands free for additional comfort
•   decorated with tassels, pompoms or leather embellishment matching any whim
•   designed like cases or clutches going well even with a business outfit or an evening attire
•   mood boosters - thanks to their sandy or vivid tints and memories of a holiday carefree time
The only nuance is that it is better not to dispose them to rains with a risk of turning into scratchy and shaggy.
Where to buy straw baskets and rattan bags
As of now, many people are enjoying the benefits of straw items. The glamorous circle rattan bag is №1 trend this summer. If you want to join the team of its happy owners there is no need to go to exotic islands for that right now.
With worldwide shipping, TS will be glad to offer you the pleasant tropical sun accumulated by handmade goods of excellent quality.
Сheck our collection of Bali rattan straw wicker bags here!
We enjoy finding the best things for your delight!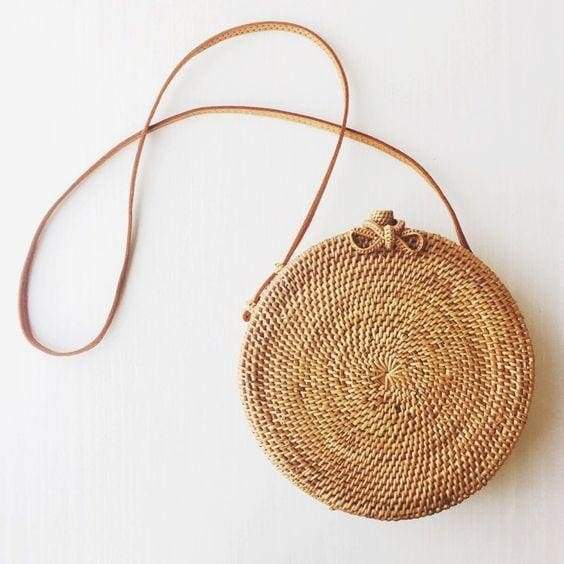 Round circle rattan ata bag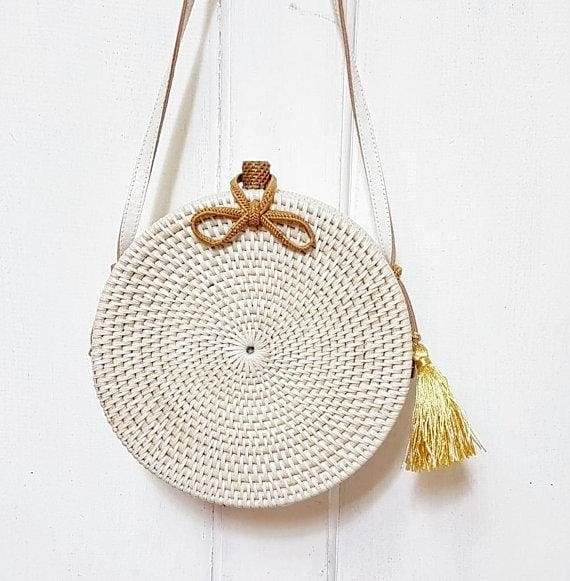 Bali white rattan ata bag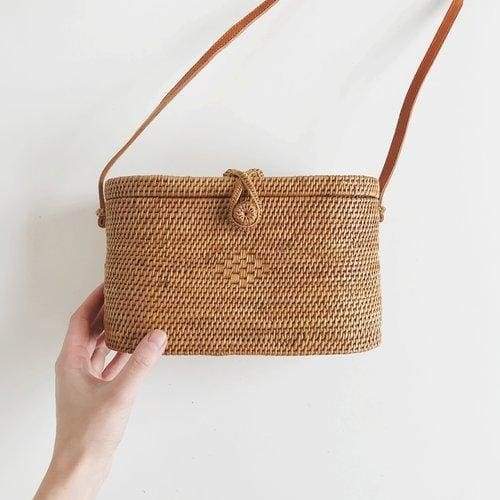 Whicker rattan basket bag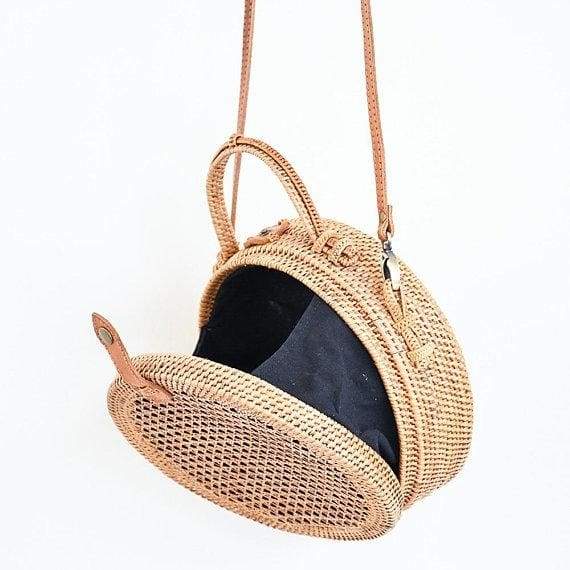 Bohemian rattan bag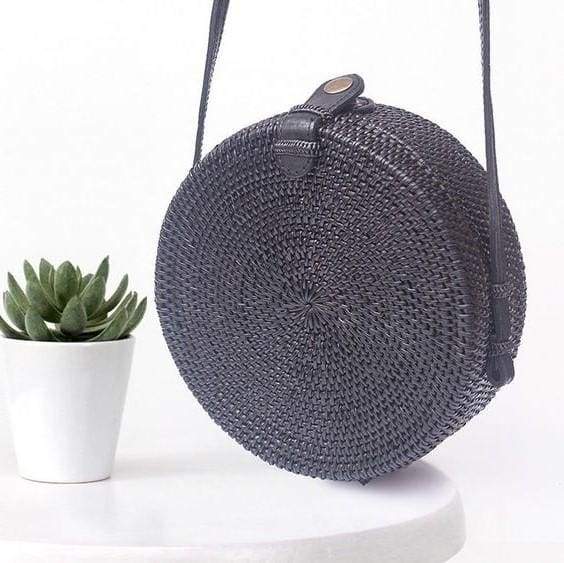 Black round rattan ata bag
Used materials:
harpersbazaar.com
glamour.com
whowhatwear.co.uk
fashionmenow.co.uk