While intending to decorate our home bright and warm – bohemian interior design is the first thing which comes to our mind. Such room immediately renders us positive vibes and cheerful mood, once we enter it.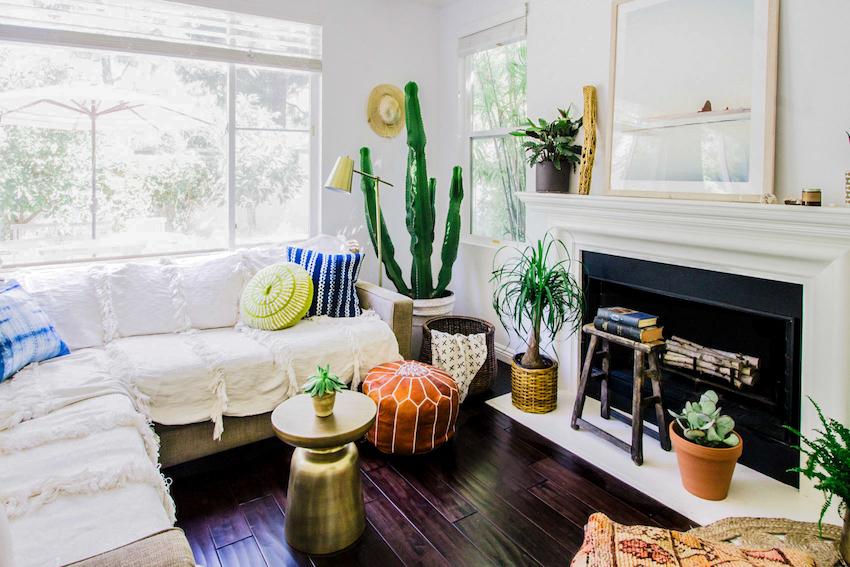 Bohemian home: designer highlights
Everyone likes to stay happy and boho is a lovely idea to achieve this aim. This merry spirit and what is more the way it affects us is the main reason which makes this trend so popular.
So what does it feature?
Let's think of every single detail contributing its peculiar note of vital energy which makes us return home again and again.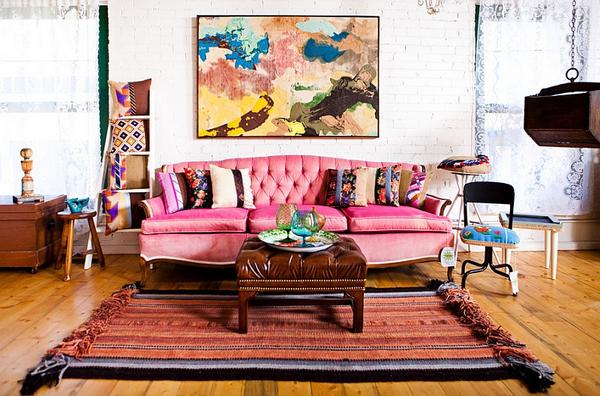 Browsing lots of Boho style home highlights, we can trace certain tendencies.In the first place, these are lots of patterned textile and interior details with eye-catching prints and geometric ornaments, pompoms, tassels and feathers. These include:
• Bedspreads and throws
• Carpet and rugs
• Tapestry and wall hangings
• Pillows and cushions
• Floor poufs
• Table cloths and napkins
• Plants, planters and stands
• Vases and flowers
• Feathered mirrors and clocks
• Patterned lamps and lights
• Rattan furniture and décor
• Wallpapers and tiles
Boho interior details may match whimsically but are never too overwhelming. They can be either in one color palette or pattern but pretty often in various ones. Indigo, red, orange, terra-cotta, grey, black or white, deep or muted – there are no limits to perfection! Monochromic items are well balanced with flamboyant ones.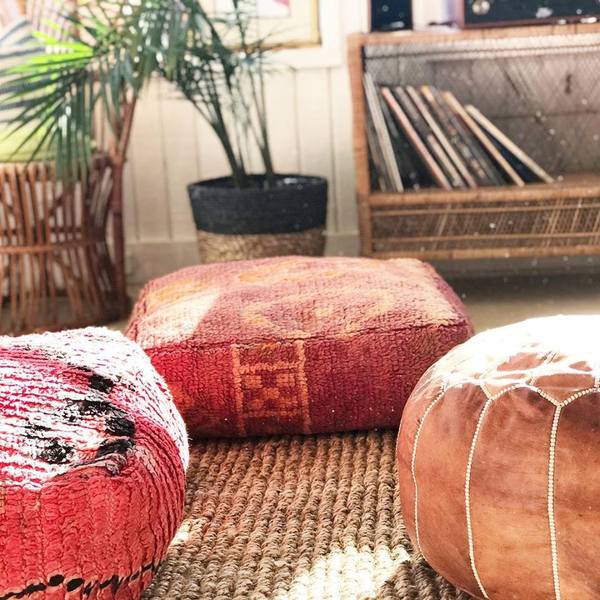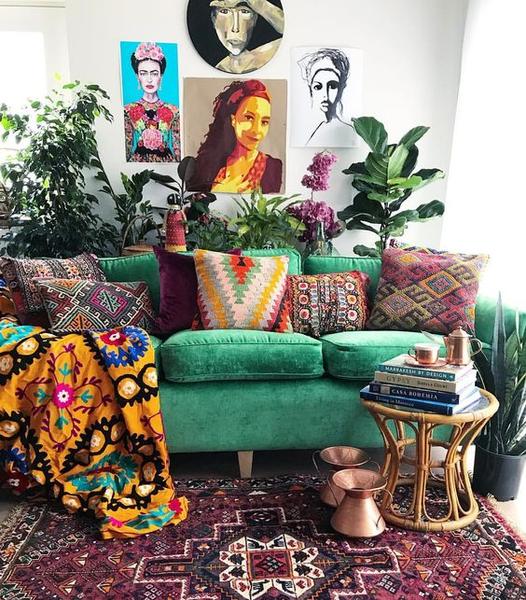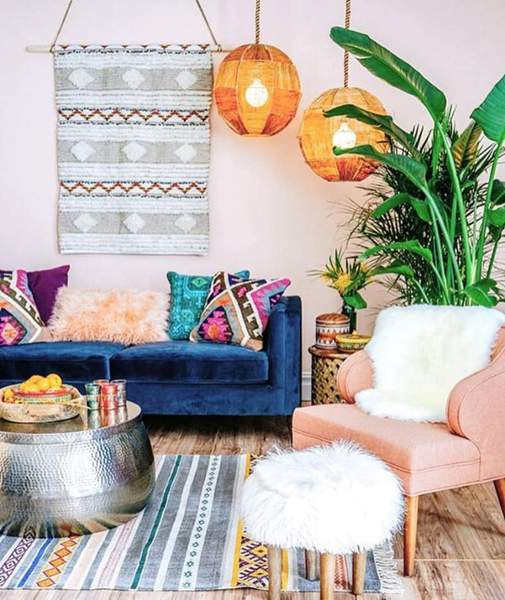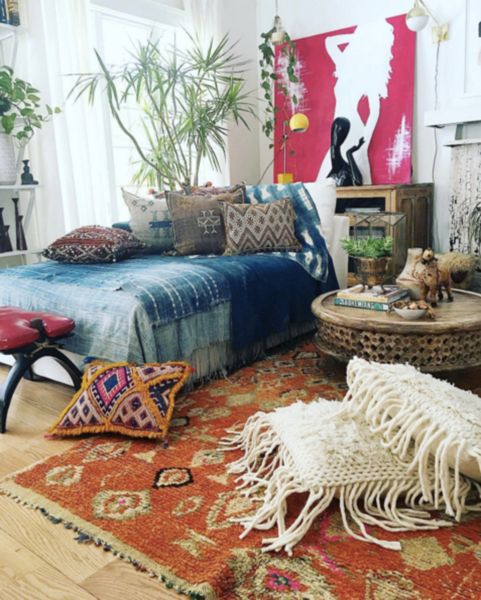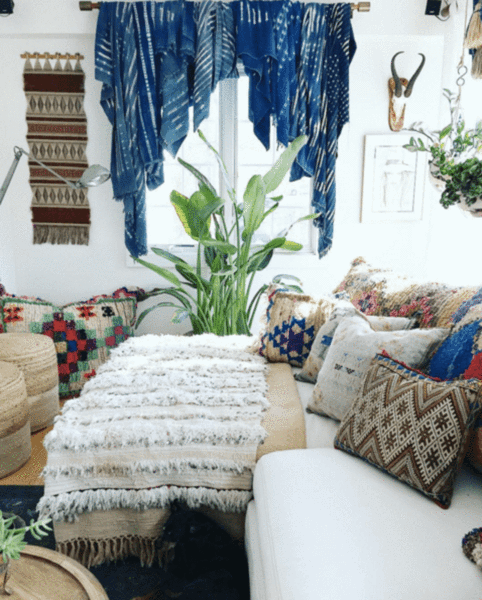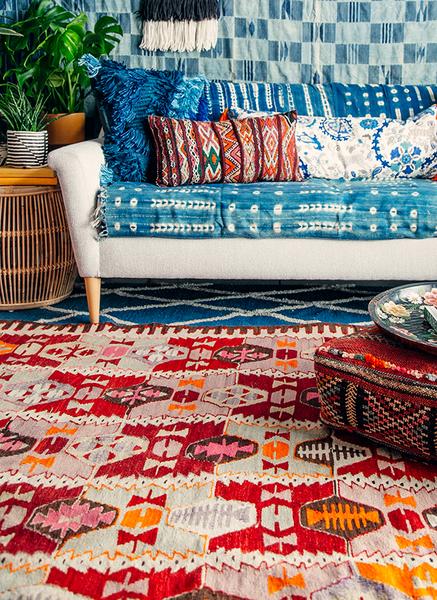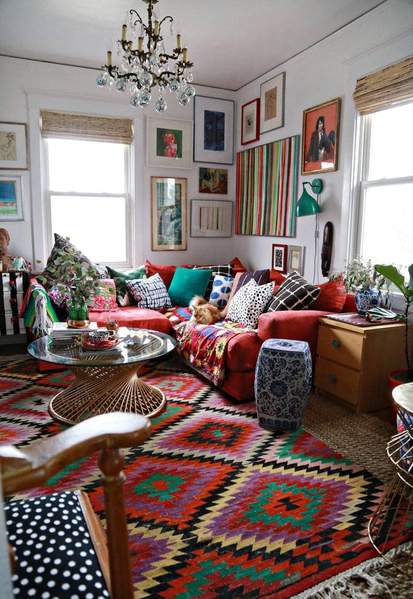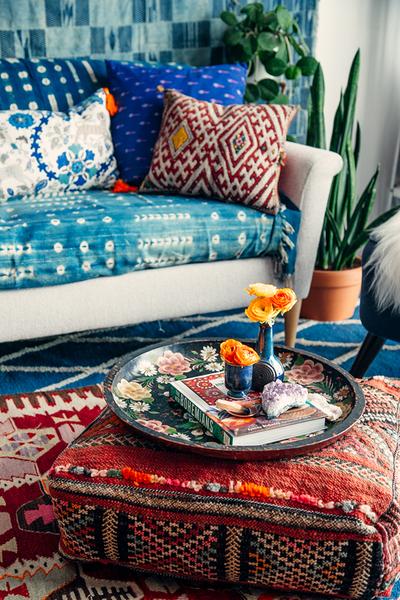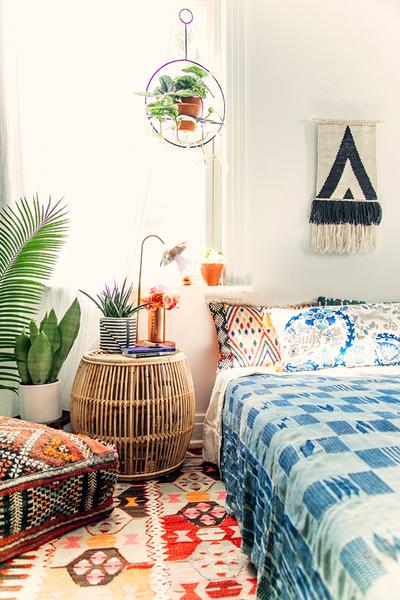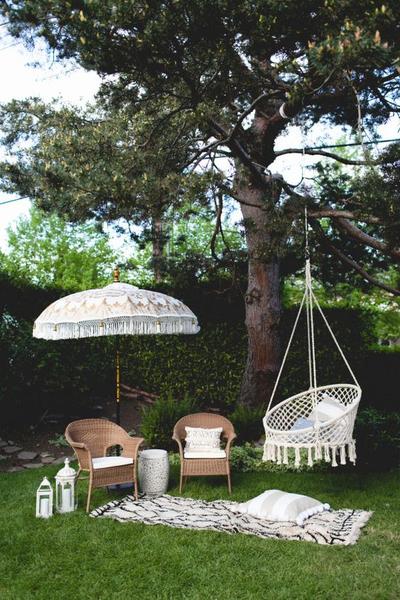 Boho design – create, experiment and get inspired with a cheerful play of tints
In contrary to Hygge style, where restrained and monochrome colors are dominating, Boho is as colorful as a rainbow.
Whatever combination or detail you may choose, each of them will serve one and the same aim – to please your eye and to make your heart sing. With such accents, you will create your paradise of happiness even in the heart of a big city. The recipe is pretty simple – make it bright and be open for new ideas.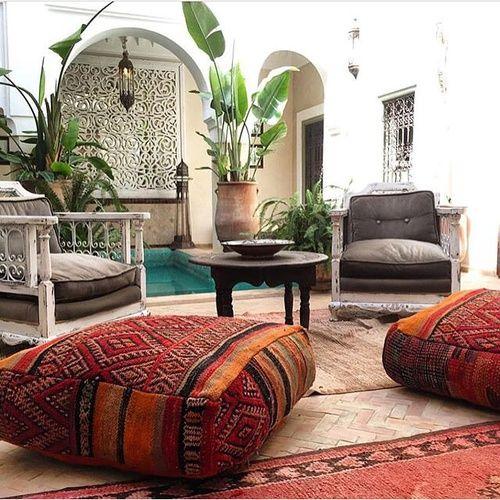 TS team has selected exquisite Ukrainian and Asian handicrafts in boho
style – just pick up yours here!
Our artisans will be delighted to do needlework for you of any complexity and size. Just share your wish with us – and we will bring it to life easily!